April 8th, 2013 // 4:50 pm @ jmpickett
April 8, 2013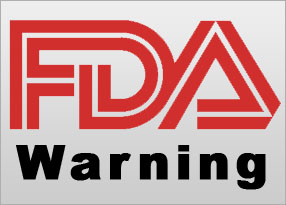 The hammer has fallen on Kabco Pharmaceuticals. Kabo must shut down all production of its dietary products until it can prove that its quality systems and facilities meet cGMP guidelines. The consent decree came after FDA filed the complaint against Kabco in July 2012. This was after a warning letter from 2010 that cited many violations of cGMP regulations.
In a review of the warning letter, we see Kabco making some of the same mistakes that are so often made in poor warning letter responses.
What we so often see is that companies fail to completely respond to a 483 and a warning letter. If you do this, it is only a matter of time before FDA lowers the boom with a consent decree.
For example, FDA noted in the letter that Kabco did not determine if specifications are met before components are used. The company didn't conduct at minimum, one test to verify the identity of an ingredient before it was used. The company failed to perform any identity testing at all on ingredients for dietary products for 4 months in 2009. And then it only tested randomly selected ingredients. The firm also did not qualify component suppliers by checking how reliable their certificates of analyses were.
Exclusive FDA Compliance News – Kabco Consent Decree, cGMP Inspection Tips, Drug Compound Robbery
Kabco's response was, in a word, poor. Their letter claimed that it had begun to conduct ID testing for all raw materials and were testing all materials that came in before. They also said that they were devising SOPs to inspect/qualify vendors and would be in compliance in sixty days.
This was not enough for FDA because the firm DID NOT provide documentation that they had begun ID testing. As we stated in an earlier article, it is vital that you are complete in your responses to FDA. You need to provide a reasonable timeline for corrections, and provide ample documentation backing up your claims.
Their response also stated that they had revised master manufacturing and batch records so that the quantity of the ingredients were weighed by the employee. Again, this was not adequate because the firm did not provide the revised batch record or updated SOP. This is another instance of not providing enough documentation to back up assertions.
The bottom line is that if you want to avoid huge problems, be positive that you are fully addressing all FDA concerns in your responses, and include ALL documentation backing up your corrections.
We have a very informative Webinar coming up April 16 that will provide you with many valuable FDA inspection and response tips – cGMP Inspection Tips and War Stories – The Quality Manager Gets Fired, the $100,000 Compliance SNAFU, and 21 Tips and Tricks for Your Next Audit.