March 22nd, 2019 // 2:30 pm @ jmpickett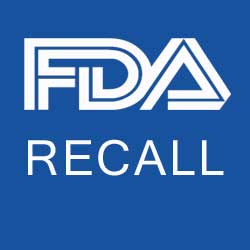 Available Upon Request – Certificate of Attendance for All Attendees to Fulfill Training Requirements
Recall compliance is critical to the continued survival of all device manufacturers. FDAÂ  is continuing its efforts to issue numerous Warning Letters and serious enforcement actions, including criminal and civil penalties levied on companies that fail to properly report events and take proper corrective and removal action.
The number of device companies having their recalls classified as Class 1 (most severe) has surged in the past three years. Additionally, product liability and financial risks are staggering when companies fail to properly report and take action when required.
Rita Hoffman, recently retired FDA Center for Devices and Radiological Health recall branch chief, has more than 36 years' experience in compliance issues and will provide you the tools to minimize the risk of regulatory enforcement actions.
She will address effective communication with regulatory agencies in the event of a recall, the appropriate conduct of a correction and removal to avoid a recall crisis (including required recordkeeping and expectations of FDA and other regulatory agencies in the event of recall) and key factors in implementing and maintaining compliance with the regulations and real life experiences.
This presentation will benefit all device manufacturers and is recommended for any individuals who are involved in correction and removal processes, including recalls.
Learning Objectives:
Company preparation in the event of a recall, recall strategy, notification letter and communicating with FDA
 Minimizing your risk of regulatory enforcement actions
Who will benefit:
This presentation will benefit anyone in the medical device industry who handles functions involving product complaints that may result in a recall situation.
Who should attend?
    Regulatory professionals
    Quality assurance and quality control professionals
    Project managers
    Risk managers
About The Speaker:
Rita Hoffman RAC, whom retired from FDA just this past December as the Recall Branch Chief, US FDA Center for Devices & Radiological Health (CDRH), will be participating in our training as an instructor and consultant to industry. Her responsibilities with FDA included the oversight/review for all medical device recalls submitted for health ri! sk classification. She provided guidance to FDA District Recal! l Coordi nators on recall recommendations initiated by regulated industry and on recall strategy (Recall Depth, Effectiveness Check and Audit Check), Health Hazard Evaluations, recommendations and legal authority. In over 30 years with FDA, Ms. Hoffman worked on many aspects of agency compliance and policy in the areas of drugs, devices and veterinary products.