March 22nd, 2013 // 12:51 pm @ jmpickett
March 25, 2013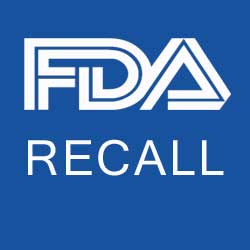 We recently had the opportunity to chat with Rita Hoffman, who currently is the managing partner of RHoffman, Inc. She has more than 35 years of FDA experience in drugs, devices and veterinary products. Until 2010, she was the recall branch chief for CDRH. She gave us some useful FDA recall tips that you may want to know and implement into your SOPs.
According to Hoffman, a recall strategy is a detailed, planned course of action that you have to take to manage and implement a recall. The action is different from the process that a company takes when it decides if a product really needs to be recalled. The elements will include communications with FDA on how many products are being recalled, publicity and processes for effective checks.
FDA Recalls on the Rise – How to Design A Bulletproof Recall Strategy
When you are designing your recall, you should take into account the results of your company's health hazard evaluation; ease in identifying the product that is being recalled; the degree to which your product's deficiency is made obvious to the user and consumers; the degree that the recalled product is unused in the market; and the continued availability of needed product.
When FDA first contacts the district recall coordinator, Hoffman noted that FDA expects you to talk about several aspects of your recall strategy:
Important information about the product that is being recalled. It should include the nature and scope of the issue, labeling and affected lots.
The recall strategy proposal. Also, the availability of alternative products to deal with patient risk and the needs of the customer.
Current status of the company's investigation.
A draft of a public notification letter on the product recall. You should be ready to negotiate the type and content of the communication you will send out.
A confirmation that you will be notifying international customers and agencies.
After you implement your recall strategy, the FDA auditor is going to inspect your company right away, or sometimes after the recall is done. Some customers will not return product, or will not stop using the product even after your reps talk about the risks. You will need to deal with incomplete effective checks, so you will need to come up with and implement both a first and secondary course of action for receiving responses from customers and users. Also, remember that some third parties are not going to dispose of some products.
Hoffman told us that firms can take proactive steps ahead of time to develop policies, training and procedures to deal with recalls. You should consider coming up with an in house program to train your staff on all aspects of the implementation of a recall. The training will need to include recall readiness assessment, development of a recall plan, staging a 'mock' recall, and also recall execution and results. Having your recall management plan set up before it is needed will help your employees know their roles and responsibilities during the recall, and will avoid a crisis situation when and if a recall happens.
Upcoming Events!