February 16th, 2013 // 12:07 pm @ jmpickett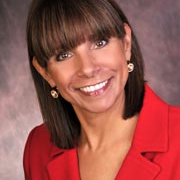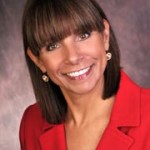 This one-of a kind, comprehensive workshop will guide participants through understanding the substantive requirements for any lab, domestic or foreign, interested in validating, testing, and releasing drug product in support of regulatory submissions, as clinical trial material, or for commercial US distribution.
Carmen Medina was an FDA investigator based out of the Miami field office.
Taken straight from the pages of the IOM: Investigator Operator Manual, you will discover tips and strategies to avoid your lab being dinged by FDA in these crucial areas:
• Written, formalized SOPs, test procedures, protocols and specs for QC
• Adequate personnel training on GMPs and applicable SOPs
• Personnel qualifications
• Facilities:, instruments, glassware, workspace, and storage
• Instrument calibration and qualification
• Chemical reagents and reference standards: laboratory controls
• Test methods: validation of non-compendial methods
• Analytical methods: assessment of validation
• Sample tracking: Control of components and drug products
• Date recording: lab test results, control and documentation
• OOS results: lab data control
• Test result review
• Reserve samples: appropriate maintenance of active raw materials
• Stability testing program
• Complaint program: documentation, investigation and follow-up
• Computerized systems: validation of computer hardware/software
• Changes to formal documentation
• Inventory of raw materials and components
• Sampling plans for incoming materials and components
• Rejected materials
• R&D equipment
A former FDA official will discuss the regulatory requirements and industry standards associated with everything from validation of compendial procedures and analytical methods, cleaning validation standards, and development SOPs to advanced lab auditing techniques, stability program design, outsourcing and development of laboratory personnel training programs.
Participants will explore current laboratory compliance trends, learn how to employ a risk-based approach to managing a cGMP laboratory, enhance their understanding of OOS/OOT investigations, and finally discover what it means to truly be inspection-ready.
FDA's current emphasis on risk management, critical path and QbD makes it imperative for US and foreign laboratories, regardless of their size, to fully understand the changes currently underway. This comprehensive workshop will explore:
I. FDA's Latest Thinking and Expectations
• Integrate Risk-management during the entire life-cycle of a product: Concept to Commerce
• How to Identify and Mitigate Your Lab's Specific Compliance Challenges
II. ICH and FDA Guidelines and Initiatives
• Discover the synchronicity between current ICH, and FDA Quality Initiatives
• Learn requirements for foreign and domestic labs—redefining their regulatory, USP, and compliance approach.
• Apply QbD, and Critical Path Initiatives where possible
III. Principles of Methods Validation Master Plan
• Examine regulatory requirements for analytical method, compendial validation: the nuts & bolts of method validation
• Optimize current OOS and OOT Investigation Procedures
IV. Integrating Risk Management into Stability Testing Program
• Learn to design a compliant Stability Testing Program.
• Optimize COT and LIM Systems support for Stability Studies
• Outsourcing
V. Recall Prevention as an intrinsic component of Laboratory Quality Management
• Develop select criteria for recall prevention
• Model an "Alert & Response" System for managing laboratory risk
• Install forward-quality Lab Personnel Training Programs
VI. Laboratory Inspection Readiness: Soup to Nuts
• Manage the Contract Lab
• Audit like an FDA Investigator
• Ensure Data Authenticity & Integrity
• Understand Methods Transfer Requirements
• Essential Laboratory Controls & Oversight
What You Get Free
Powerpoint Slides to Print Out and Share
CD Recording and Download Recording of the Presentation – Share With Colleagues!
Free Report #1 -How to Meet Compliance and Records Requirements of the US Food and Drug Administration, by John Avellanet, President, Cerulean Associates LLC
Free Report #2 – Are 'Land Mines' Hiding in Your Supplier Records?, by John Avellanet, President, Cerulean Associates LLC
Free Report #3 -Rapid Deployment Tips to Prepare for an FDA Inspection Quickly, John Avellanet, President, Cerulean Associates LLC
About the Presenter
Carmen Medina oversees PCI's consulting services for the West Coast BIO region and internationally from her San Diego office. She was a former Commissioned Officer in the United States Public Health Service and an FDA investigator, where she led an international group within Team Biologics and helped usher in the new medical device regulations—QSR. Ms. Medina, a graduate of the Columbia University School of Administrative Medicine and School of Public Health, is internationally renowned for her work with the biotech, pharmaceutical and medical device industries.
Over the past 20 years, she has assisted with the development, successful approval, and commercialization of hundreds of products, including some of the largest pharmaceutical and biotech brands. She has also consulted with several vaccine manufacturing companies throughout the world, including The Salk Institute Biotechnology/Industrial Associates. Ms. Medina has helped numerous pharmaceutical, medical device and biologics firms with FDA inspection-readiness and specializes in risk management, compliance, quality assurance and regulatory strategy. Her unique approach to PAI-readiness has garnered PCI extensive accolades from both domestic and international companies for its support in the commercialization of medically needed products. She is editor of the textbook, The Compliance Handbook for Pharmaceuticals, Medical Devices, and Biologics, as well as numerous articles related to reimbursement, innovative approval pathways, and exit strategies for start-up and emerging biotech companies.