April 4th, 2013 // 10:17 pm @ jmpickett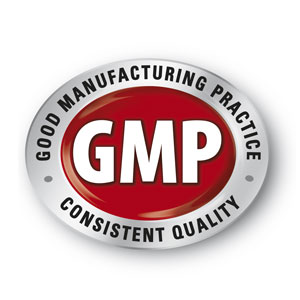 More Exclusive FDA and cGMP News!
April 4, 2013
So, you had a cGMP FDA inspection, and you got a 483 with some cGMP guidelines violations. What is a good and a bad response letter to that 483?
First of all, remember that the 483 is just a preliminary observation report from the FDA investigator. You do not even have to respond, but you always should. The better you respond to the cGMP violations listed, the better chance you can avoid a warning letter.
Over the years, we have seen some bad responses to FDA 483s from CDER and CDRH. For example, we saw a response from a clinical investigator who was told that he was utilizing an informed consent form that did not have all the required elements from 21 CFR 50.25. For example, you need to have a clear statement about the type of research; confidentiality statement and a section on alternative procedures. The clinical investigator responded that the FDA cited him on a 'technicality.' Actually, he was cited on a very clear violation of clinical trial regulations.
On the other hand, we also saw great responses to an FDA 483 for protocol violations. The response gave copies of the written procedures that were created to prevent a recurrence. The procedure was explained in a seminar to staff members. It included a sign in form with the seminar date on it. The response also included dates of implementation and a review was scheduled after three months to determine if the corrective action had been adequate. This is a really strong 483 response to a cGMP violation, and FDA was suitably impressed.
When you send in your 483 response, you should send it to the district office and to the CDRH or CDER. And make sure your response letter includes these elements:
A reasonable deadline for corrective actions
Take a 'global response' action if the observation can affect other areas and systems
Include all response details and attachments
Be complete and comprehensive
Address any disagreements with observations
Copy the investigator on the entire response package as a courtesy
Remember that it is CRITICAL to respond to an FDA 483 within 15 days. If you fail to respond to cGMP regulations violations in that time, your response to FDA will not even be opened! As Dennis Moore told us in a recent cGMP and FDA inspection Webinar, this can cost you many thousands of dollars in wasted consultant fees. Make sure you get that FDA 483 response to FDA within 15 days.
Any effective FDA 483 response to cGMP violations is always going to detail specific actions, specific dates and a specific person or department that takes responsibility to make sure corrective actions happen. There always should be documentation of corrective actions, too. Remember – if it not well documented, then it's only a rumor!
Do you want more important cGMP inspection tips? Please consider our April 16 Webinar -Â  cGMP Inspection Tips and War Stories – The Quality Manager Gets Fired, the $100,000 Compliance SNAFU, and 21 Tips and Tricks for Your Next Audit.
Upcoming Expertbriefings.com Webinars