April 3rd, 2013 // 3:27 pm @ jmpickett
April 3, 2013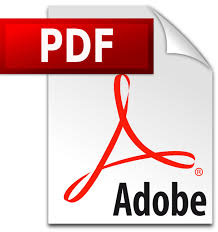 Most people know that you can provide PDF files with your electronic eCopy submission (some hints on that here). However, the guidance points out that you also can create an eCopy that has files that are not PDFs. This is done by including Statistical Data or MISC Files folder at the root of your eCopy. It does not matter if it is a volume or a non-volume based copy.
Both of these folders are optional, and if you incorporate one or both, you must meet the following requirements:
Give the precise spelling of the folder name, such as STATISTICAL DATA or MISC FILES, but these are not case sensitive.
Put your folder at the root level of your eCopy.
Put ALL content in 1+ zip file in the folder.
If you do not exactly follow the requirements listed above, your eCopy is going to fail the loading process.
April 10 – Avoid the CDRH eCopy Chaos – How to Prepare a Compliant eCopy Submission
You should note that there is not any limitation or restriction on the naming of your zip file or any content that you put into the zip file. FDA also tells us there is not any size limit for the zip file. But you should try to limit the size to 50 MB so that you avoid any potential pitfalls, which might include time delays as you upload files.
Some of the types of information that might go in your STATISTICAL DATA or MISC FILES folder could include:
Vita statistical information, such as metadata and listings of data lines. These can be included in your eCopy in the native formats, including SAS, XPORT, XML and SGML, ASCII and Excel.
If your eCopy submission has any miscellaneous data, such as x-rays, videos or software source code, you are not going to be able to submit it as a PDF. These types of files can be included in your MISC FILES folder in the native formats. Some file extensions might be .gif, .tif, .jpg, .avi, and .wmv.
Also, FDA notes that it wants to streamline the review process, so there are other files that you can include in the MISC FILES folder. These include Word versions of some documents that were given in the main part of the eCopy in PDF form. This means you should include the PDF version in the main eCopy body, and include a Word version to help our your reviewer. Including some of the following documents in the MISC FILES section can help to cut down on delays: any submission labeling; predicate device comparisons for 510ks; summary of 510ks; safety and effectiveness data summaries; safety and probable benefit summaries.
Note that this are no restrictions on naming conventions for the files that you add to any zip files in the MISC FILES folder. But if you put any Word docs in the MISC FILES folder, you should make the naming convention like the PDF file version so that your reviewer can make the correlation.
For much more information on how to submit a proper eCopy submission, please check out our April 10 webinar, Avoid the eCopy Chaos – How to Prepare a Compliant eCopy Submission.
Upcoming Expertbriefings.com Webinars 2013
Check out our latest FDA drug and device news, too