March 24th, 2013 // 2:20 pm @ jmpickett
March 24, 2013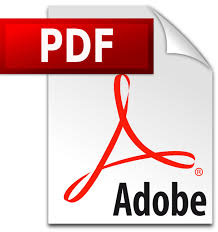 In the last 10 days, we have been reporting on some of the problems and confusion surrounding the new eCopy program by FDA. You can read our other reports on eCopy here, here and here.
In eCopy, the agency seems to have a belief that PDFs are an open format that one can manipulate however you want. They seem to think that you can easily print to PDF and just strip out attachments and security. Those days are far behind us, and this creates many problems for people trying to submit an eCopy submission to FDA.
These days, content producers are keen to secure right on their digital content. They have made a lot of progress in this area in the last decade. If the author of a PDF doesn't want the content copied, changed or printed, it's really very difficult to do so. You have to go to some pretty extraordinary measures to do it, and you will have to work with some pretty sketchy software from fly by night vendors. Most modern software today no longer has ways to work around copy protections or permissions set by the author.
April 10 – Avoid the CDRH eCopy Chaos – How to Prepare a Compliant eCopy Submission
Another issue with dealing with PDFs is the law. The Digital Millennium Copyright Act is a broad condemnation of most activities that involve changing digital content other than what was given to you by the person who created the content. Going around copy protection on digital media is illegal in the United States. And get this – it does not matter if you profited or not from the illegal action.
Where eCopy Comes In
This is not a problem if you are dealing with documents that you made. But if you have to include copies of journal articles in your eCopy submission. You may not actually face risk of prosecution for putting together a PMA, but the legal environment surrounding digital media causes most software vendors to be very conservative in this area. Even a very mild type of protection, such as setting a password, can become difficult and tricky to undo.
FDA even notes that many of the agency's own forms are protected by passwords and you can't include them in your submission without causing a validation error. They do allow a work around for this and they state that they are working on the issue. But the fact is that it takes more time to update such forms than to finalize the guidance!
If you are going to be submitting an eCopy, it is going to benefit you to have a real PDF expert on your team. We also recommend that you learn how to deal with PDFs and eCopy in our upcoming April 10 Webinar – Avoid the eCopy Confusion – How to Prepare a Compliant eCopy Submission.
Upcoming Expertbriefings.com Webinars 2013
Check out our latest FDA drug and device news, too