April 15th, 2013 // 4:59 pm @ jmpickett
More FDA, cGMP Compliance News
Audit Your Lab Like an Expert FDA Auditor: A Roadmap to Lab Compliance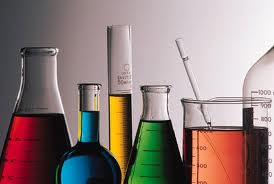 April 15, 2013
There are major implications for the pharmaceutical laboratory regarding FDA's requirements for risk assessment and management all through the product life cycle. The onus is now on the pharmaceutical industry. You need to address every phase of your drug process and make sure that your laboratory is up to cGMP guidelines.
Audit Your Lab Like an Expert FDA Auditor: A Roadmap to Lab Compliance
This has a major effect on quality control laboratories, by mandating risk management across the spectrum. We are seeing a good deal of focus on laboratory controls in recent FDA 483s and warning letters. Here are some recent observations we have seen:
The failure to have adequate laboratory facilities for the testing and approval (or rejection) of components, drug product containers, closures, packaging materials, in-process materials, and drug products available to the Quality Control Unit as required by:Â  21 CFR 211.22 (b)
The failure to appropriately test each batch of drug product to determine satisfactory conformance to final specifications, including the identity and strength of each active ingredient, prior to release as required by 21 CFR 211.165.

Laboratory records failed to include the initials or signature of a second person showing that the original records have been reviewed for accuracy, completeness, and compliance with established standards, as required by:Â  21 CFR 211.194(a)(8)

The failure to establish scientifically sound and appropriate specifications, standards, sampling plans and test procedures designed to assure that drug products conform to appropriate standards of identity, strength, quality, and purity, as required by:Â  21 CFR 211.160(b)
To reduce your lab's compliance problems, you need to do a proper gap analysis and performance assessment of the following areas:
Facilities
Personnel (Training and Training database)
Instrumentation and Equipment (Qualification status, PM, log books, etc)
HPLC/System Suitability
GC/System Suitability
pH Meter
Conductivity Meter
Hydrometers
Thermometers

Balances

UV/VIS Spectrophotometers

Infrared

Calibration Program

PM Program

Reference Standards

Reagents/Solutions/Chemicals

Sample Controls
Contract Lab Qualification & Oversight
Raw Material Control

Final Product

General Housekeeping

Data Security and Integrity (What does this mean?)

Training Program

Good Documentation Practices

Lab data

Method Validation

Method Qualification

Computer Systems Validation (Part 11)

Method Transfer Program
The performance assessment needs to be followed by an effective needs analysis:
Identify where performance weaknesses are coming from
Design a strong cGMP-based plan to address them
Evaluate all mitigation
Also, remember these requirements for both foreign and domestic labs:
Laboratory Documentation
2. Control & Maintenance of Reference Standards/Reagents, Solutions and Media
3. Test Method Validation (including Tech Transfer of Analytical Methodology)
4. GMP Requirements for Laboratory Testing
5. Sampling Programs
6. Retained Sample Storage
To learn more about how to maintain cGMP compliance for your laboratory, please check out our webinar coming up – Audit Your Lab Like an Expert FDA Auditor: A Roadmap to Lab Compliance.
Upcoming Expertbriefings.com Webinars