March 22nd, 2013 // 1:18 pm @ jmpickett
March 22, 2013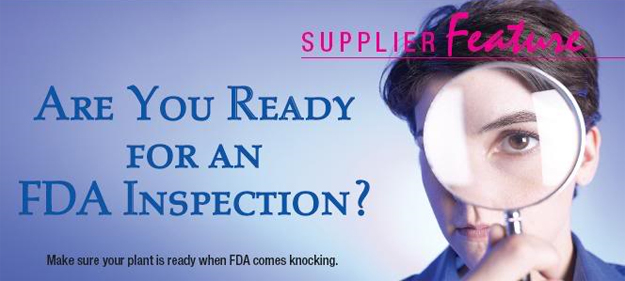 We sat down last week with Dennis Moore, the president of AUK Technical Services. Dennis was an FDA investigator for more than 15 years and has some interesting perspectives on FDA clinical inspections, to say the least! He also provided some great tips on regular FDA inspections.
Make sure that you always respond quickly when FDA contacts you to do an inspection. You would be surprised, Dennis told us, how often people ignore or disregard communications from FDA. Try not to be so nervous when FDA calls you…you might agree to do an inspection that will not let you prepare adequately for the inspection. FDA usually will allow you several days advance notice in most cases. But do not try to drag out or delay FDA, or you will cause yourself problems.
It is important to let all key offices in your company know that FDA is coming for an inspection of your drug facility. You should never try to handle an inspection in a vacuum. There is plenty of good support for you in your regulatory affairs department.
Do a good review and organization of all documents associated with essential systems and studies. That way you are familiar with details of your company systems and are ready to address any questions FDA has. It is key to not try to manipulate or cover up any written records that are associated with the study in question. You should not try to orchestrate any type of approach to the audit that would represent anything other than the way in which the study was really done.
Make plenty of time for the inspection – before, during and after the investigator is on the site. Don't attempt to squeeze an inspection into your regular schedule. Do not depend on another person to represent you or your activities in the study.
Make sure there is a convenient, quiet and comfortable place for the investigator from FDA to go over your records and to interview workers. Have arrangements to take photos of any records as requested by the agency. You should have three copies of documents – one for the FDAer, one for your study team and one for institutional offices.
Answer all questions from the investigator in an honest way, provide as much information as needed to answer and then stop talking in a natural way.
Remember – you should never give any speculation on what you would have done in a certain situation. Do not give the inspector answers they want to hear if you cannot really support them. Do not fill silence with words – don't provide study information that has not yet been asked about.
If you do end up getting any 483 observations, it is very important for you to respond to any observations within 15 days. If you do not respond in 15 days, your response will not even by opened by FDA. Dennis always warns about people who waste thousands of dollars in consultant fees, only to have their 483 response never opened because they submitted it too late.
Upcoming Events!