April 1st, 2013 // 4:54 pm @ jmpickett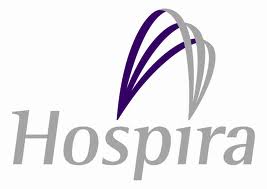 Quality Agreement Tip – Definitions!
April 1, 2013
It seems that Hospira cannot catch a break these days. The drug company has had to issue yet ANOTHER recall, the fourth this year, as it is still struggling to meet FDA requirements at its vital sterile injectables plant in Rocky Mount NC. Last week, Hospira reported that copper or possibly brass particles were found in a 1000 ml, flexible container of its .9% sodium choloride injection. This product is used as an electrolyte and water source. Tests were conducted and found that the particles also contained zinc and lead.
Hospira's warning stated that the particles could clog small vessels in the body and could even cause copper toxicity. The company has stated that it is trying to find the root cause of the particles.
Related – Is GSK Pressure on FDA Influencing Hospira 483 Failures?
The company also stated that it was recalling two lots of the diazepam injection. This was after customers reported that there was a loose crimp or no crimp applied to the flip top vial.
Hospira is asking providers to quarantine specific lots of sodium chloride. It was distributed to distributors and pharmacies from Jan-March of this year. This would have been during the period that FDA auditors were all over the Rocky Mount plant looking for progress so that the firm could increase production.
This, as most in the industry know, is a big deal because Hospira is the biggest maker of generic sterile injectable drugs in the US. It has been struggling with manufacturing problems since a long list of 483 observations were made in 2010 at its plants in North Carolina and Texas. Hospira has thrown $375 million at the problem in services and upgrades. But, the company still has had to recall products in the last year. In fact, three recalls of five products when inspectors were still at the Rocky Mount plant.
It is looking more possible that Hospira may have to agree to a consent decree with FDA because of the many recalls. According to an industry analyst, with the recent import ban from Costa Rica, the 483 in Austin, the Lake Forest 483 and now the ones in Rocky Mount, it is hard to imagine FDA isn't going to move quickly.
Upcoming Expertbriefings.com Webinars 2013
Check out our exclusive FDA drug and device news, too