April 2nd, 2013 // 4:44 pm @ jmpickett
April 10 – Avoid the CDRH eCopy Chaos – How to Prepare a Compliant eCopy Submission
April 2, 2013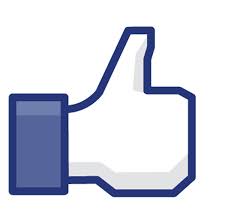 Questions remain regarding social media use in pharma
According to Peter Pitts, a former associate commissioner at FDA, there are a number of things that the pharmaceutical industry needs to learn in using social media. We are starting to see social media use in pharma decrease because of fear of FDA, fear of consumer challenges and timid corporations.
In our view, the 2011 FDA  draft guidance, "Responding to Unsolicited Requests for Off-Label Information About Prescription Drugs and Medical Devices' provides some good advice that can be transferred to social media, but really does not directly address the social median conundrum. This guidance does not really address some of the social media red alert issues for pharma, such as AERs, questions about property owner vs. property user, and what 'sponsored' really means.
May 1 – Avoiding Warning Letter Disasters With a Strong Contractor Quality Agreement
However, the big issue for social media, and for regulated corporate speech in pharma, is off-label communications. And on this issue, this FDA draft guidance has a lot to say that is of value to us.
Here are some of the lessons that we can glean from this guidance and relate it to social media questions:
#1 If You Don't Say It Off Line, Don't Say It Online
FDA is trying to tell you to use your best judgement in social media, whether it is Facebook, Twitter, or YouTube. But many people in the pharma industry find this scary. FDA knows that some companies already reply to unsolicited requests for off label info. What this means is that the procedures that the firms have in place to handle such requests are FDA compliant, if they are followed properly.
#2 When Creating Procedures for Social Media Efforts, Look to Existing Communications Procedures
Just like with traditional communications, there is a lot of ambiguity in the regs, and you always need to be careful around using the conditional tense. Your legal and medical review of your social media efforts is going to be very important, just as with your regular communications.
The guidance seems to say that answering unsolicited off-label communications IS in the public health interest. The guidance notes that FDA sees that responding to such requests in a public forum that others can access is indeed beneficial. Note that FDA has made a clear distinction in this guidance between what a solicited and unsolicited request is!
#3 Social Media For Marketing Is Fine, But Advancing Public Health Is Top Priority
One area that we think needs to be better addressed by FDA is what an unsolicited off label request is. Does this need to be a question or might it be a mere incorrect statement about how a product is used off label? Third parties that make false statements on an off label use are often not aware that they made a misstatement. Isn't it good for a pharma company to respond to a factual error that is not actually a question?
#4 There Is a Difference Between Social Media and Online Advertising
FDA sent out 14 warning letters on the subject of sponsored Google links. This made many pharma consultants and professionals say, aha! You can't use social media. This is not the truth. If you really read the warning letters, it becomes clear that DDMAC considered sponsored links not social media, but paid advertising.
Upcoming Expertbriefings.com Webinars 2013
Check out our latest FDA drug and device news, too