April 3rd, 2013 // 4:06 pm @ jmpickett
Avoid the CDRH eCopy Chaos – How to Prepare a Compliant eCopy Submission
April 3, 2013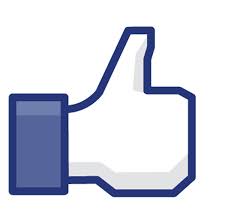 A new report by the Eye on FDA blog has published an interesting report that attempts to assess the regulatory actions of FDA's Office of Prescription Drug Promotion that were due to the increased usage of digital and social media, such as Facebook, by pharma companies.
The pharmaceutical industry has long been concerned about the lack of FDA guidance specifically on social media. The report by Eye on FDA looks at the period from 2008-12 when the OPDP issued 173 action letters to various pharmaceutical and biotechnology firms regarding electronic communications for their products.
Most of the letters dealt with several FDA regulatory violations by pharma companies or their agents. The violations were cited for both digital and traditional communications. The paper tries to get a handle on the regulatory actions of OPDP that are resulting from increased use of social and digital media.
April 11 – The Quality Manager Gets Fired, the $100,000 Compliance SNAFU, And 21 Tips and Tricks For Your Next Audit
Overall, the paper seems to find that even though there is a perceived increase in risk of regulatory sanction with social media, it seems that traditional communications – tv, print and radio – seems to get more regulatory attention from FDA:
675 violations from 2008-12 included 43% involving digital media and 57% involving traditional media. Most of the violations for digital media regarded copy on websites; the second most frequent digital violation was using sponsored links. 
Of 176 regulatory action letters, less than one percent involved any type of social media platform as the reason the letter was sent.
A warning letter was issued three times more for regular, traditional media violations than for social media violations.
The number of warning letters issued for social media violations has dropped every year since 09.
It isn't clear what the proportion of digital vs nondigital communication platforms is in the pharma industry. So we don't really know if there is more or less risk associated with using social media to promote pharmaceutical products. But we are not generally seeing more enforcement coming from FDA on digital media.
Some of the most common types of communications violations cited by FDA in warning letters, for both digital and nondigital communications, were:
Risk minimization – 194 warning letter citations
Overstatement of efficacy – 97 citations
Unsubstantiated claims – 47 citations
Superiority claims – 53 citations
Broadening of indication – 61 citations
Promotion of unapproved use – 17 citations
Promotion of investigational drug – 8 citations
If your pharmaceutical company is utilizing social media, we have found these tips to be useful to build a better social media presence:
Is the product one a consumer buys? Are consumers making the buying decision for your product? Consumers do research online before they buy a product. Doctors, of course, are not going to talk about work on social media. You need to figure out if regular social media marketing is relevant to your product.
Give helpful information. People go to Facebook to share and learn things, not to 'like' or 'friend' a drug! If you want to get some attention from the public, provide informative tips to your consumers, such as product details, risks and side effects.
Ask questions. Once consumers come to the pharma website or FB page, you should then ask intelligent questions to get feedback from your consumers. Ask and listen so that you can develop a good dialogue with your fans.
Have experts lead online discussions. Do not have marketing reps field questions. Pharma companies should have real MDs and scientists available to answer questions and concerns.
Set a publishing calendar. People like to see frequent updates on social media, so it is a good idea to have a schedule of new content and questions to deliver via Facebook. Your consumers will then know to expect new updates regularly. This gives them reasons to come back to your site or FB page.
 Upcoming Webinars –