March 18th, 2013 // 6:08 pm @ jmpickett
March 18, 2013
 The $100,000 FDA Compliance Disaster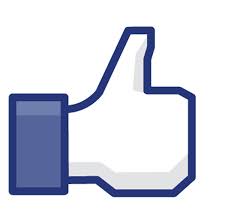 FDA Auditors Use Facebook, Too
Audit Tip #1 – Facebook Search!
In our Webinar with Dennis Moore last week, he provided some extremely insightful and colorful commentary on things you should and shouldn't do in your next FDA inspection. One I particularly liked was why you should not put your FDA investigator in the boiler room. After all, FDAers are people too:).
Another interesting tip he had was for your next FDA inspection, you may be able to find out who is going to be your actual on-site investigator. While you can't always find this out, it can be done in some cases. If you do find out that information, Dennis recommended that you do plenty of digging on Google about your FDAer.
You should definitely search Facebook, LinkedIn and other social media to see if you can unearth your investigator. If you can, you may be able to find out some things about him or her that could make your audit go better (or worse, if you are not careful). For instance, Moore told us about one case with a certain investigator based in the northwest. This FDAer had his politics splashed all over Facebook. This gave personnel at the company a good idea of what sorts of political matters to perhaps mention on the side, or NOT mention on the side! It really helped to give them a leg up during the inspection by knowing something about the personality of the investigator.
So, do a Facebook search on your FDAer, you never know what you might be able to glean.
Audit Tip #2 – Consider Having Production Shut Down During Inspection
Moore noted that while having your production system down during an inspection is not necessary, it can be useful in some situations.
He noted that most 483 hits come on records review, not during production. So, in that sense, having production down is not needed. However, if you have your production up, they are going to pull your training records. So, there is a tangible benefit to having your production down – you can have workers on furlough so that the investigator can't ask them probing questions. Of course, they're going to pull your training records no matter what. But if the actual people are not there, it tends to make your inspection go a bit easier on the training side.
Upcoming Expertbriefings.com Webinars 2013
Check out our latest FDA drug and device news, too!