April 18th, 2013 // 8:30 pm @ jmpickett
Updated Daily – Read our latest FDA, cGMP Compliance News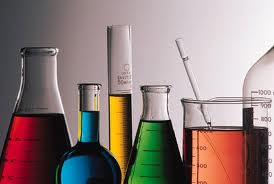 Each year, research and commercial laboratories anticipate FDA's annual audit of their compliance to cGMP and other regulatory guidelines. FDA regulations for laboratories are based on ISO 17025 standards. These focus on competency and consistency in your laboratory methodology. For firms that do laboratory research, the standard ISO 17025 applies to:
Pipettes
Dispensers
Burets
What Is ISO 17025?
This standard is the measurement of competency and quality within your testing and calibration labs management systems. FDA does not actually require you to have ISO 17025 accreditation, but you are strongly advised to know the standard and adhere to it. FDA inspectors are very familiar with it and are moving more towards these types of official global standards.
April 29 – Audit Your Lab Like an FDA Auditor – A Roadmap to cGMP Lab Compliance
So, how should labs meet strict FDA standards in their establishments? Adhering to the required regulations means that there must be buy in from every employee in the company. And even the best companies out there need to be reminded of the important basics for an FDA audit lab approval. Here are five quick tips:
1. Provide education to your staff. Sounds obvious, but if your employees don't know the regulations, it's hard to adhere to FDA regulations! Make the regulations visible to all of your staff. Send them in emails and post them in your lab spaces. The information should be easy to read and fully accessible to everyone. Education on FDA regulation ISO 17025 should not be a once per year event. You should be sure the information is stressed often to ensure all equipment is properly calibrated.
2. Offer plenty of product equipment training. You should take a lot of time to ensure your staff are using equipment and products safely. Train all employees on new equipment, get them familiar with all risks, and show the right ways to prevent human error and improper use. Give staff a good grasp of health/wellness, correct cleaning and maintenance and management of risk. Also cover safety precautions and cross contamination avoidance.
3. Keep a lot of records. If you have any workplace illness or injury or error, have very detailed records taken. Other issues, such as malfunctions, product replacements and recalls should be carefully written down. Detailed record keeping keeps the workplace organized, prevents conflict and documents all significant events.
4. Keep equipment in good maintenance. Best practices for calibration management mean you need to have routine service for all of your lab equipment to ensure they are safe and productive. Replace parts before they are at the end of their life. Retire equipment that is going to expire. Take all expired products off the shelf so there is no chance they can be released to market.
5. Invest a lot into CAPA systems. CAPA will help you to stop errors, stay in ISO 17025 compliance, make improvements and respond well to complaints. You also will be ready for FDA audits. CAPA will provide you with a daily routine that ensures that your firm is ready for an audit at any time.
Upcoming FDA cGMP Expertbriefings.com Webinars for 2013 include:
Updated Daily – Read our latest FDA, cGMP Compliance News