April 29th, 2013 // 9:10 pm @ jmpickett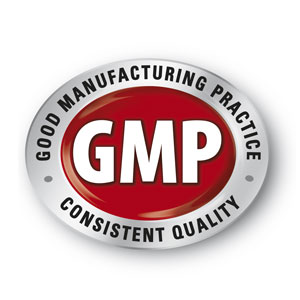 Updated Daily – Read our latest FDA, cGMP Compliance News
We ran a recent article about three tips for good cGMP plant design to so you can avoid 483s and other compliance problems. Here are 3 more helpful tips as you design your cGMP drug facility:
#1 Design It To Be Clean
Strong design means that you will avoid building too many horizontal surfaces that can collect moisture, dirt and dust. It is almost impossible of course to design your drug plant without some horizontal surfaces, so you want them to have a slight tilt to them. You should install equipment and other types of utilities so that maintenance is able to clean behind them. If there are hangers overhead to support pipes, they need to be not threaded or should have  a plastic sleeve so that dust does not build up on them. You should try to not use threaded rods at all so you get the most cleanliness possible in your plant.
Another major consideration for clean GMP design is where you put the bathrooms. You should always place them outside of your production area, and you want to have a hallway or a vestibule between them. These are not meant to make things harder, but they are a good chance for you to remind people that they need to take care of hygiene before they go back to production.
May 30 – Audit Your Lab Like an FDA Auditor – A Roadmap to cGMP Lab Compliance
You also want to have surfaces that are smooth, whether you are dealing with a wet or dry region of the plant. Wet areas need to be resistant to too much moisture and also to the chemicals that are used for cleaning. Dry areas need to minimize the chance for stray products and dust to collect on any nearly horizontal surfaces. You also want to have a good sanitation plan ready when you start thinking about the walls and finishes you are going to have.
#2 Put In Durable Materials for Your Walls and Ceilings
Exposure and the passage of time are problems in any drug facility. As your facility gets older, surfaces are going to get scarred and worn. Paint and finish will peel and wear, and it can get harder to keep them clean. Ceilings also degrade over time due to heat, contaminants and moisture. As each surface breaks down, the chance of contamination of product will go up. This is very true in the case of ceilings that are insulated. As they get older, the ceiling can break down and fine particles can flake off into processing rooms.
This is why you have to select very durable wall/ceiling products for your cGMP plant! Paints have to form a very tight bond with any substrate and should not peel or flake. A hard surface should not crack or flake easily. The ceiling needs to be very resistant to temperature and moisture extremes. There also should be strong chemical resistance to any substance that gets airborne during the processes of your plant.
Insulating products need to be immobile when it is possible. Solid insulation should be strongly considered.
#3 Divide Maintenance From Your Production
Maintenance and production need to be kept as divided as you can. Any employees that are doing machining, grinding or welding or any kind of maintenance should have to go through cleaning and gowning before they go into any area of production.
A ceiling that is walkable can help to separate your pipes and utility concerns from any processing area.Your maintenance personnel should be able to access these areas without doing any contamination to production. If there happens to be a leak, it should collect on the ceiling and should not leak into production. But remember that segregated pipes will mandate more discipline from your maintenance crew.
Upcoming FDA cGMP Expertbriefings.com Webinars for 2013 include: