May 8th, 2013 // 1:44 am @ jmpickett
Updated Daily – Read our latest FDA, cGMP Compliance News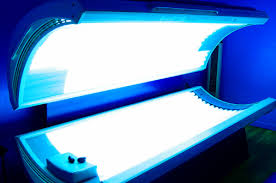 Tanning beds that are used indoors at many tanning salons throughout the US are going to need very prominent warning labels, according to an FDA proposal released today. Children who are less than 18 will be recommended to not use them, and people who do use tanning beds regularly will need to be screened for cancer.
FDA also noted today that while the current proposal does not ban the use of tanning beds by those under 18, it is a possibility in the future. 'Nothing is off the table', according to Jeffrey Shuren, Director of CDRH. He noted on Monday that he views this new proposed rule as a first step.
We are conducting a Webinar June 12 that will provide you with a complete update on this tanning bed issue, plus how to submit a 510(k) successfully to FDA.
New Tanning Bed Rule Would Mandate 510(k) Approval from FDA
Under the proposed new rule, all indoor tanning beds are going to now be Class II medical devices and must obtain 510(k) clearance from the agency. This indicates that there is moderate risk to people who use the devices. Tanning beds are now regulated as Class I medical devices.
One of the big hurdles both for tanning bed manufacturers and tanning salons is that Class II devices must be approved by FDA according to the 510(k) process. This requires the medical device manufacturer to show that the device meets or exceeds all performance standards. The manufacturer also will need to get approval from FDA for all labeling.
According to FDA, the new warning label for all tanning beds would state that no sunlamp product should be used on someone who is under 18.
Also, label proposals from FDA would highly recommend that people who regularly go to tanning salons should be regularly screened for skin cancer.
Shuren stated this week that promotional websites and materials for any indoor tanning facility would need to have such warnings. This includes both paper and electronic communications.
Shuren has stated that the proposed rule change is an effort to boost protections for young people. He believes that tanning beds are a major health risk factor for children less than 18.
Melanoma right now is the 2nd leading cause of cancer for people 15-29. He also noted that even though medical device manufacturers and salon owners deny it, many users experience sun burn when using the products.
Also, it has been reported that 65% of college students who are using tanning beds have gotten burned by them in the past. And, 30% of high school girls use tanning beds.
It has been reported by the University of California San Francisco that tanning beds cause 170,000 incidents of skin cancer in the US each year.
The American Academy of Dermatology is pleased with new warnings for children who are under 18, but the group would like to see a total ban on use of tanning beds by anyone under 18. Their argument is that some tanning salons allow young children, some as young as 10, to use the beds.
Under the new rule if approved, all tanning salons would have 1 year to put the labels on any tanning beds they already have. Medical device manufacturers also would have one year from the effective date of the order to submit all needed regulatory data for tanning beds already being used.
 For more information about how to apply for and obtain a 510(k), be sure to review our June 5 Webinar on FDA 510(k).
Upcoming FDA cGMP Expertbriefings.com Webinars for 2013 include:
Updated Daily – Read our latest FDA, cGMP Compliance News