April 24th, 2013 // 6:36 pm @ jmpickett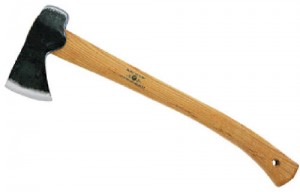 Updated Daily – Read our latest FDA, cGMP Compliance News
One way to deal with a 483 or warning letter for cGMP violations is to just chop operations. And that is exactly what Novartis is doing in Lincoln, Nebraska. About 18 months after Novartis admitted that it had major cGMP guideline problems at this plant, the drug maker is going to axe 300 jobs. That's about 40% of the workforce and the company is permanently scaling back production at the troubled plant.
From now on, only three products will be made there: Excedrin headache medicine, Theraflu and Sentinel painkiller for dogs and cats.
May 30 – The Essentials of Complaint Handling and Post Market Management – How to Comply With Global Regulatory Requirements
This move has come as the company is struggling to remedy several serious manufacturing problems that forced the plant to close. The problems also caused there to be several executive changes for its OTC divisions. Even though the company has spent millions on consultants and trying to revamp operations, Novartis admitted in the fall that production was not going to resume in 2012.
In the announcement on the layoffs, Novartis stated that there were 57 inspections by various health agencies and 10 by FDA in Q1 2013, and that most were satisfactory. This is a big improvement, but Novartis failed to mention how many audits it had failed. It also did not detail the ongoing GMP problems. Overall, though, we know that the effort to correct things has cost over $50 million.
Novartis also is cutting its manufacturing operations around the world. There are 18 sites that are now being closed or restructured, and all of the related charges to those actions was $65 million in Q1. This includes all of the costs associated with the plant in Lincoln and also for Alcon plants in Mexico City and Iowa.
Serious Novartis cGMP Regulation Problems in Lincoln
FDA records shows that Novartis did not open inspections into complaints by consumers regarding foreign materials found in its sold form medications. Those complaints numbered 26 in 2010 and 13 in 2009. The company also did not investigate 165 complaints of unknown tablets in its medications in 2009. No root cause was ever found in these cases.
Novartis also did not do investigations into all product batches that were affected by a GMP problem. One example by FDA in a warning letter was a mix up with Excedrin Migraine Caplets and Tablets. The firm did look into the event but FDA stated that the conclusion that the mix up was not something the firm could control was not a proper conclusion. All the medications were packaged on the same assembly line.
Also, Novartis did not file field alerts within 3 days of being alerted of problems. FDA stated that these failures showed there was a pattern. Also, QA was slow to review consumer complaints – 137 reports took over 100 days to review.
Upcoming FDA cGMP Expertbriefings.com Webinars for 2013 include:
Updated Daily – Read our latest FDA, cGMP Compliance News