April 25th, 2013 // 1:25 pm @ jmpickett
Updated Daily – Read our latest FDA, cGMP Compliance News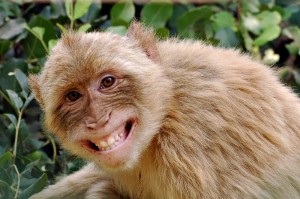 Harvard Medical School is closing the New England Primate Research Center in the next two years because it is having trouble obtaining research funding. A federal grant from NIH is not going to be renewed, either.
This decision has come after Harvard began to work to fix problems that caused four monkey deaths from 2010 to 2012. This caused an investigation by the Dept. of Agriculture. The probe by USDA cited the university for violating animal welfare rules. This was a major embarrassment for Harvard.
The primate center has about 2000 monkeys, including macaques, common marmosets and squirrel monkeys. School officials state that the closing is not related to the USDA violations.
May 30 – The Essentials of Complaint Handling and Post Market Management – How to Comply With Global Regulatory Requirements
The medical school dean told the media that the decision was made on long term, strategic ones. The school would have had to make a lot of investments into the center to keep it running. Also, it was getting harder to find funding for the research center. Harvard said that it would have to invest at least $25 million over the next few years.
The director of a primate research center in Oregon noted that this decision could slow research into serious diseases that affect public health. Also, scientists in Boston could leave the area to work on their projects elsewhere. The center at Harvard has long been known for AIDS and Parkinson's research.
April 29 – Audit Your Lab Like an FDA Auditor – A Roadmap to cGMP Lab Compliance
Some experts in the clinical research field are surprised that the research center is closing. A report was issued last year by outside specialists who reviewed the center and suggested improvements. Harvard seemed to be interesting in improving the research center.
Animal rights people are excited that the New England Primate Research Center is closing. They believe that there are better things to do with the research dollars than to use live monkeys.
Those pro-animal folks claim that Harvard closed the center due to the monkey abuse scandal and to get it out of the headlines.