March 27th, 2013 // 3:49 am @ jmpickett
March 27, 2013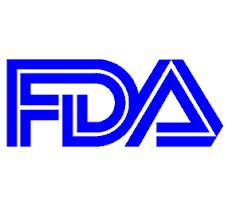 If you do not want your eCopy submission to be put on hold, you need to be really sure that you understand the FDA's PDF requirements. And there are signs that many in industry are struggling with the stringent PDF requirements of eCopy.
No matter if you select a volume or non-volume based eCopy structure, PDF files are the main file format for your eCopy. The use of PDF files makes sure that no accidental changes are made to the submission. PDFs also ensure that what the FDA reviewer sees on screen is identical to what was submitted on paper. Note the following requirements for PDF files for your eCopy. If you don't follow these rules, your eCopy is going to not load properly.
Avoid the eCopy Confusion April 10!
Adobe Acrobat Version 10.0 or Below – Your eCopy won't be accepted with any version of Adobe Acrobat above 10.0. If you have a newer version of Acrobat, you have to save your PDF as a reduced size.
NO Attachments – Any eCopy with an attachment is not going to be accepted. Attachments have to be removed before submission. Many PDF files are made by a 3rd party vendor, including journal articles and user guides. These often contain attachments that are embedded when the PDF was created. To detect any attachments in your PDF, you need to open the PDF and click the paper clip icon in the lower left area of the navigation panel. To remove the attachment, you should contact your vendor and ask that they make a PDF without any attachments, or print the file with Adobe PDF as the printer name. The file then will print as a new PDF with no attachment. If you just try to manually delete the attachment, your eCopy may fail the loading process.
No Security Settings – Any PDF file with security settings are not accepted. PDFs are stored as originals and cannot be altered from their original form. Take off any security settings, including read only and password protections. FDA knows that some forms on their website have password protections. FDA is working on replacing some of the primary forms for premarket submission with versions without passwords.
There are specific naming conventions for your PDF files. This will assure that FDA's system can create a proper sort order of the files. You need to follow this naming convention in all cases: XXX_Descriptive Name (001_CoverLetter, 002_MDUFA Form; 003_TableofContents). The numbering system needs to be non repeating and feature consecutive three digit numbers beginning with 001. Note that the file name may be up to 250 characters but cannot have any special characters.
Every PDF you submit must be 50MB or smaller.
To learn much more about eCopy requirements and pitfalls, check out our April 10 eCopy Webinar.