May 22nd, 2013 // 4:33 pm @ jmpickett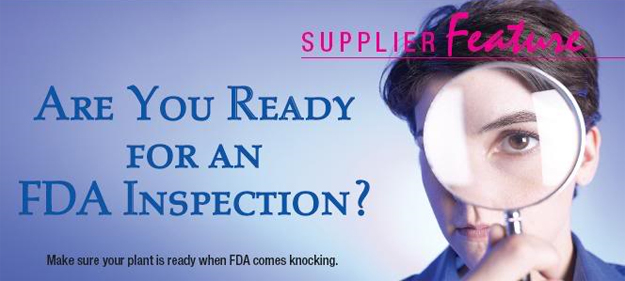 Latest FDA and cGMP Compliance News
To have a successful FDA inspection, your company really should create a war room in advance of the FDA visit. This is a strategic office that should be entirely devoted to giving all of the needed evidence that is requested by an FDA inspector during an audit.
Having such an office is so important! One of the most important things that an FDA inspector is going to notice is how long it takes you to find requested documents. A fast response is always going to be very favorable for you. A well organized war room is what makes this possible.
Your FDA inspection war room should have the following:
Desktop documentation
Good records of data and recorded information
Pre-selected auditees and backups
Making sure that these things are easily available is going to take some planning on your part. You should select a location for your war room that is not in the main traffic area in your office. It should be near the room where the inspector is. All electronics should be available and working – email, landline, cell phone, printer. Be aware of the nature of the documents that are going to be available for the inspection. You should make sure you have the proper sign offs for review, approval and for records. It is a good idea to do a pre-inspection dry run of your war room so you know you are 100% ready for FDA.
Any pre-selected auditees should be handled through your inspection war room before they go into the inspection arena. Proper coaching in this war room before going to the inspection interview is a good idea – it will set up the right tone for the auditee. Also, if the availability of the auditee changes, then your war room will have time to regroup and can get a back up auditee ready.
The leader in your war room should have several items available at the ready when the inspection starts:
Your quality system manual, or the master plan for the site.
Your organization chart that shows how the quality and regulatory departments relate
Important SOPs that manage your compliance and quality systems. This includes CAPA, internal audits, record control, change control, master batches, and also process flow diagrams.
Proper permissions for file access, or people who can access all critical information.
To get more great tips on how to handle your next FDA inspection and how to set up your war room, review our upcoming webinar in top 483 and warning letter trends.