August 13th, 2013 // 1:30 pm @ jmpickett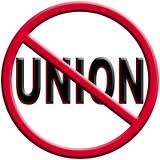 Latest FDA and cGMP Compliance News
Expertbriefings.com was contacted recently by a worker from West Ward Pharmaceuticals in Eatontown NJ, who was responding to our recent story about West Ward Pharmaceutical closing its doors temporarily in 2012.
This source tells us that the company closed its doors in November 2012 with no warning at all to employees. They were called back to work in February 2013 with new management in place. He also noted that West Ward Pharmaceutical in Eatontown was reported in the UK to have made $1.1 billion with a net profit of over $100 million. Our source wondered how much West Ward contributed to this, and stated that the company had given bonuses to all non-union workers and nothing to union workers.
'West Ward seems to have a pattern of doling out bonuses to union workers only,' he wrote to us in an email. He also said that the week after the union workers at Eatontown should have gotten their bonuses, the company shipped out $12 million of Doxycycline.
We are working to verify this interesting storyline of West Ward showing favoritism to non-union workers. If any other employees can enlighten this storyline, please contact us.