July 11th, 2013 // 2:13 pm @ jmpickett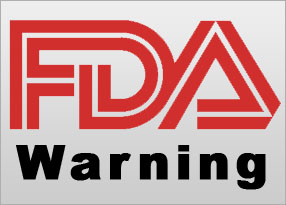 Latest FDA and cGMP Compliance News
The pharmaceutical company Hikma has been battling serious cGMP problems at its West Ward Pharmaceutical facility in Eatontown NJ, and Hikma did need to close down the plant earlier this year due to the problems, but it has since reopened.
Hikma noted in its recent quarterly report that FDA had found further cGMP violations and it made sense to stop production at the plant temporarily, but the plant was reopened this year.
The company, which is based in Jordan, stated that it will attempt to keep all customers supplied with their inventory, and will add to production at the facilities located in Africa and the Middle East. It also noted that it plans to take more actions to restructure its business.
The warning letter that the company received in February hit West Ward for serious cGMP manufacturing and testing problems. These caused the release of both lithium and digoxin tablets that did not pass size specifications. FDA also noted there were problems getting the right rate of dissolution for lithium carbonate tablets. West Ward has had to change its manufacturing processes several times since 2008, but it did not document what these changes were, according to the FDA warning letter.
The problems at the drug plant have been a big drag on the earnings for the company. In the recent report, Hikma stated that its generic business would have a loss of $15 million for 2013, rather than breaking even and making a profit of $100 million.
Still, even while it is having cGMP regulation problems with its own plant, the firm is taking advantage of the problems that some of its competitors have had. The injectable sales for Hikma have improved, due to shortages caused by issues with some competitors. Hikma believes that its injectables forecast is going to improve and have sales of $465 million in 2013.