May 24th, 2013 // 8:21 pm @ jmpickett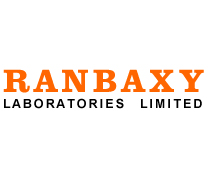 Latest FDA and cGMP Compliance News
The Ranbaxy Laboratories mess is getting more interesting. A day after Daiichi Sankyo stated that certain ex-shareholders concealed vital information, and that legal options were being considered, the Singh family that sold Ranbaxy to Daaichi for $4 billion is getting nasty.
The Singhs accused Daiichi of trying to shift blame for the serious cGMP manufacturing scandal that resulted in Ranbaxy paying $500 million last week to settle criminal and civil charges. The case involved the marketing of poor quality medicines and giving fake data to FDA.
The founders of Ranbaxy stated that information was not concealed from Daiichi Sankyo, and was intended to divert attention from Daiichi's failures to protect both itself and shareholders in negotiations with Ranbaxy.
The Singhs claim that Daiichi knew about the FDA investigations of the Ranbaxy cGMP problems and had all access to all documents on the matter. The Singhs stated that until a few months ago, they never heard from Daiichi that anything was wrong with the deal.
In April of last year, Ranbaxy's Singh went to a product launch with the chairman of Daachi, who mentioned no problems.
This current fight comes just as Ranbaxy is dealing with yet more bad PR from its cGMP troubles. The Ministry of Health in India is considering taking action . It asked the Drug Controller General in that nation to look at court documents that were filed in the US where Ranbaxy admitted faking data and selling poor quality drugs.
Ranbaxy is operating with a consent decree from FDA, which means getting any approval from the agency is going to be tough. Also, the company could be excluded from participation in contracts with US healthcare programs. Ranbaxy also has laid off 30% of its global staff.
It is not a shock to us that Daiichi is making accusations. FDA sent out an import alert on 30 drugs by Ranbaxy made in India soon after Daiichi bought the company. FDA had issued warning letters about Ranbaxy, so it is not clear why Daiichi is surprised.
At that point, an employee at Ranbaxy had contacted FDA about major cGMP flaws that included using chemicals from unapproved companies, faking data in house to satisfy FDA and trying to hide this from FDA auditors. These ruses appear to have gone to the highest levels of the organization.