May 28th, 2013 // 12:29 pm @ jmpickett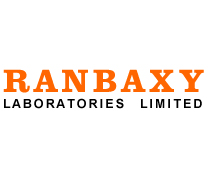 Latest FDA and cGMP Compliance News
Many years before Ranbaxy Laboratories got into hot water with FDA over cGMP violations and the manipulation of data, many independent auditors and consulting companies told the drug maker to improve its quality systems, data documentation and procedures. Some of the consultants warned 10 years ago that Ranbaxy could get into serious trouble with FDA if it did not do a better job on the regulatory side.
Of course, as we know now, Ranbaxy ended up paying $500 million in fines to settle charges of manufacturing malpractice and data manipulation.
Court documents show that the first major red flag came up in October of 2003. A consulting company reported that formal employee training that is required by cGMP regulations was basically non existent at Ranbaxy. Also, investigations into complaints about product were incomplete and not documented well. Many discrepancies were noted in source data as well, but Ranbaxy managers ignored these matters.
Next, in April 2005, a consulting company told the company to do a training program for employees so that there would be a culture of trust, good, ethical behavior and a mindset that quality comes first. The firm never followed through.
And then there is the case of Dinesh Thakur, who was the whistle blower on the entire Ranbaxy fiasco. He told US federal court that his boss had warned top executives of the data falsification and other serious cGMP problems that were happening in 2004. Thakur was director of project management and research information, and his boss was the head of R&D. Both quit Ranbaxy in 2005.
In March 2005, another consulting company audited the facilities in Dewas and Paonta Sahib. They warned the firm that the cGMP practices would not come close to meeting FDA standards and serious consequences were going to occur with FDA if things were not improved.
This company also noted the documentation of data at the company, and stated that all batch records at all sites were poor, and the company needed to totally redo batch records to ensure strong consistency in batch manufacture. The consulting firm also warned that staffing was poor in the stability room at one facility and that the stability program needed to be seriously beefed up to meet cGMP requirements.
The company also told Ranbaxy that its employees had to get a much better understanding of validation principles to meet cGMP requirements.
In June 2006, FDA sent the first warning letter to Ranbaxy for serious deviations from cGMP practices at the Paonta Sahib facility. This came after the agency inspected the plant in March 2006.
Then in July 2008, things took a turn for the worse. The Department of Justice took the firm to US federal court, alleging that it was adulterating drugs and sending false data to FDA.
That happened a month after Daiichi Sankyo paid $4.6 billion to buy a 65% stake in the firm. Up to this point, Ranbaxy still denied any wrongdoing.
The problems with Ranbaxy peaked in September 2008, when FDA issued an import alert for 30 drugs made at Paonta Sahib and Dewas.
Four months after that, things grew worse for Ranbaxy when FDA invoked its 'application integrity policy.' This meant there would be no more drug approvals for the Paonta Sahib plant. A consent decree followed in December 2011.