September 13th, 2011 // 12:28 pm @ jmpickett
Three months after New Zealand's pharmaceutical management agency agreed to place the new Pradaxa bloodthinner on its formuarly, the Boehringer Ingelheim drug is being linked to two deaths and reports of dozens of elderly patients suffering bleeds. And some doctors say the Pharmac agency may have put lives at risk by funding Pradaxa before more was known about managing side effects.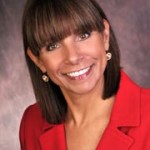 New Webinar Oct. 25 – Audit Your Lab Like an FDA Auditor
Featuring Carmen Medina – former FDA auditor!
At the time Pharmac placed Pradaxa on its formularly without any restrictions, the agency called the drug a "game changer" and estimated the cost would be about $155 million over five years, although this would likely be reduced by confidential rebates (see this). Now, though, the Centre for Adverse Reactions Monitoring has received around 50 reports of people experiencing bleeding, according to The Sunday Star Times.
Other patients, mostly older than 75, have experienced symptoms such as coughing up blood, rectal bleeding and bleeding around the brain, the paper writes. Some improved after they stopped taking Pradaxa but others needed multiple blood transfusions and, in some cases, there were major surgery complications.
"We do have concerns about the way it was rolled out," Humphrey Pullon of the Haematology Society tells the paper. "It was rolled out very rapidly without a lot of forethought and planning. In particular the fact that general practitioners could have widespread access to this drug from day one was a concern to us, when some of them did not know how to use it."
Apparently, some doctors prescribed the drug to people who should never have been given it, such as those with poor kidney function. And Pullon says Pharmac was warned Pradaxa could cause bleeding, but contends guidelines apppeared as an afterthought. Meanwhile, the Medsafe agency tells the paper that Pradax benefits outweigh the risks, but is "closely monitoring the safety" and would follow the results of a number of ongoing safety studies being conducted by Boehringer Ingelheim.
For its part, Pharmac insists that both agencies "take these reports very seriously. In addition to the normal safety nets, the hematologist reporting system is proving to be invaluable and the results are being monitored by all agencies." Pharmac also insisted there are no incentives given for doctors to prescribe Pradaxa
But Pullon maintains the agency moved too quickly. "I think there were certain commercial pressures whereby in order to generate adequate volumes and generate the savings they really had to open it up to…prescribing," he tells the Times. "That's a commercial risk that Pharmac entered into. It certainly wasn't done with any consultation with the society."
The flap emerges as Boehringer Ingelheim heavily promotes its new bloodthinner and attempts to build as much market share and familiarity among doctors as possible before rival meds arrive. In particular, clinical trial data for a forthcoming drug called Eliquis from Pfizer and Bristol-Myers Squibb has impressed Wall Street, prompting to forecast their bloodthinner will dominate the category . The near-term future for another new drug called Xarelto from Bayer and Johnson & Johnson is unclear – FDA reviewers questioned its effectiveness, but an FDA panel last week recommended agency approval
Source: Pharmalot