September 16th, 2011 // 12:43 pm @ jmpickett
There is certainly nothing surprising that Pfizer or any other large drugmaker is planning to cut jobs. A few hundred here. A few thousand there. The drumbeat is been sounding for a few years now. And so a story that Pfizer is eliminating about 500 positions in Germany, at first blush, may not generate much if any interest beyond those to be effected.
However, recent changes in pricing regulations may have contributed as much to the decision as the all-too-familiar problem of expiring patents on big-selling meds. The German government recently adopted new regulations for controlling prices, which is significant since other countries use Germany as a reference point . For instance, a price cap is expected to be placed on the Lyrica painkiller, which would reduce Pfizer profits.
Advertisement: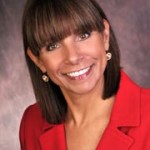 New Webinar Oct. 25 – Audit Your Lab Like an FDA Auditor
Featuring Carmen Medina – former FDA auditor!
"The healthcare policy environment has clearly clouded the expectations for future business," said a Pfizer spokesman tells The Local, which also notes that tougher international standards for approving drugs, such as in the UK, are also playing a role in cost-cutting decisions.
Last week, Boehringer Ingelheim and Eli Lilly delayed the launch of their new Trajenta once-daily diabetes med in Germany as they wait for the outcome of pricing negotiations with the German government. Lilly ceo John Lechleiter recently criticized German healthcare reforms and complained that the Act for the Restructuring of the Pharmaceutical Market in Statutory Health Insurance prematurely attempts to determine the value of a drug before a sufficient track record is established.
Source: Pharmalot