September 16th, 2011 // 12:38 pm @ jmpickett
During an investor presentation the other day, Novartis execs spent considerable time not only discussing recent financial performance and pipeline progress, but also the many steps taken to save money. These include a raft of cuts across various divisions around the globe and, in the US, consolidating some operations, such as shifting some research from Boston to New Jersey.
For instance, over the last 18 months, more than $1.6 billion was saved by reworking procurement, mostly from the pharma unit. Since November, six manufacturing sites are in the process of being "exited." Sellling, general and administrative expenses have dropped from 5.2 percent of sales to 4.9 percent since 2009 . And marketing and sales expenses fell from 29.3 percent of sales to 27.2 percent during the same period, including the elimination of 1,400 sales reps .
Advertisement: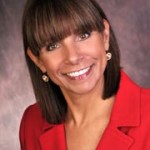 New Webinar Oct. 25 – Audit Your Lab Like an FDA Auditor
Featuring Carmen Medina – former FDA auditor!
But there will be still more as Novartis tries to exceed cuts reached last year. As an example, Novartis hopes to wring about $350 million in savings from the recently acquired Alcon unit. "We have spent too much money on marketing and selling our drugs," Novartis ceo Jose Jimenez told Dow Jones after giving this presentation. "We can save even more, even if we grow. This business revolves around science, not around marketing…"We have 83 factories and we only use about 50 percent to full capacity. That isn't good."
Meanwhile, the drugmaker is spending about $750 million to expand its US headquarters in East Hanover, New Jersey, which is, essentially, making room for people who may be shifted from other locales as part of the cost-cutting drive (look here). This includes shifting some research, such as oncology, back to the Garden State, according to sources familiar with the plan.
Source: Pharmalot