May 8th, 2013 // 4:11 pm @ marquee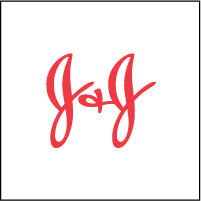 Updated Daily – Read our latest FDA, cGMP Compliance News
An ex-J&J employee is now claiming that she was let go from the company due to both her age and a medical problem. She also claims that she was accused falsely of fraud in keeping J&J records.
According to a lawsuit that was filed this month, Sylvia Santos states that she had a strong record of performance at J&J until May of 2012. This is when she says she was wrongly accused of backdating a log that dealt with a clinical research study at Johnson & Johnson.
Santos was the principal investigator on the clinical study and was responsible for doing the entries in the log to show when she was giving assignments to other workers. J&J is arguing that the date entries should show when the writings were actually made. Santos says the entries should show when she was delegating the jobs to others. She says that she had been dating the log in that fashion for years.
Santos also says the company never informed her that she was being investigated for fraud and did not have the ability to properly defend herself. She states that she was fired for making false statements regarding company records, but other younger workers have done the logs just as Santos has and followed the same policy that was set up by Pfizer and they were never fired or disciplined. Santos worked for a consumer part of the company that once was part of Pfizer.
Santos was 56 when she was fired and she was the oldest person in her group. She also has a blood disorder called systemic amyloidosis which she says J&J knew of. She also claims J&J defamed her, because some employees spread rumors that she was fired for doing something illegal, such as shredding documents.
J&J has not yet commented publicly on this case. The company has been facing many cGMP guideline problems, as well as problems with numerous recalls. This latest controversy probably isn't what J&J wants.