March 18th, 2013 // 3:40 am @ jmpickett
Latest FDA and cGMP Compliance News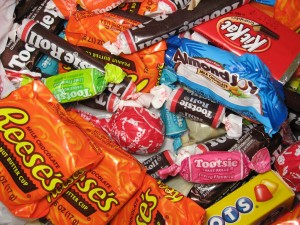 Avoid a CAPA Inspection Disaster With a Closed Loop, FDA Compliant CAPA System, and Learn 7 Powerful Tools for Root Cause Analysis
In the recent past, it seems that FDA has thought that if it focused a great deal on CAPA, it would solve many of the problems in the medical device world. A recent look at FDA 483 observations in 2010 and 2011 indicate that CAPA observations are still at the top of the list for FDA. They hand em out like candy.
A reader on Linked In reminded us that part of the reason for this that according to QSIT, CAPA is the one system always covered in Level 1 and 2 inspections. This always gives CAPA observations a very good chance at remaining at the top of the list.
For example, in 2010, of its total 3435 total 483 observations, CAPA was the top citation, with over 1000 observations. It appears that the numbers of CAPA observations in 2012 stayed about the same and in 2013, they probably will go up.
What is it about CAPA anyway? According to an official at CDRH, CAPA is very important because it is always linked to so many other requirements.
This really is true. CAPA touches on so many different things, including:
Complaint files 820.198
Nonconforming products 820.90
Acceptance activity820.80
Audits 820.22
Servicing 820.200
MDRs 803
Reports of corrections/recalls 806
Also, it seems to us that if you are dealing with CAPAs effectively, it helps the FDA investigator to feel reassured that you are detecting problems on your own and are resolving problems without FDA breathing down your neck. Of course, if you do not have CAPA under control, you are going to be needing a lot of help!
According to data released recently, these were the most common 483 observations for 2011, and CAPA is right at the top.
21 CFR 820.100(a) – Procedures for Corrective and Preventative Action (CAPA) have not been adequately established;
21 CFR 803.17 – Written Medical Device Report (MDR) procedures have not been developed/maintained/implemented;
21 CFR 820.198(a) – Complaint handling procedures for receiving/reviewing/evaluating  complaints have not been established/defined/documented/completed/implemented;
21 CFR 820.100(b) – Corrective and Preventative Action activities and/or results have not been adequately documented;
21 CFR 820.75(a) – A process whose results cannot be fully verified by subsequent inspection and test has not been adequately validated according to established procedures;
21 CFR 820.22 – Quality audits/reaudits have not been performed;
21 CFR 820.22 – Procedures for quality audits have not been adequately established;
21 CFR 820.30(a) – Procedures for design control have not been established;
21 CFR 820.30(i) – Procedures for design change have not been adequately established;
21 CFR 820.20 – Management with executive responsibility has not ensured that an adequate and effective quality system has been fully implemented and maintained at all levels of the organization.
We happen to have a great CAPA webinar coming up, where you can learn how to create a closed loop, FDA compliant CAPA system….