May 23rd, 2013 // 2:57 pm @ jmpickett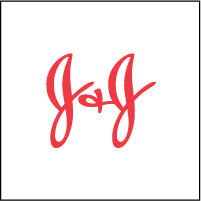 Latest FDA and cGMP Compliance News
No matter how much Johnson & Johnson tries to get its cGMP manufacturing problems behind it, the company just cannot seem to escape them. The latest problem is being reported in Brazil, where over three million bottles of Tylenol Drops have been recalled. The dripper appears to not work properly and can cause an overdose.
The active ingredient in the drug is acetaminophen, and this can cause liver damage. The J&J notice also stated that the overdose can cause nausea and various other problems, as well. The bottles in question were produced from December 2011-November 2012.
June 12 – Quality Agreement Essentials
This latest recall is another massive embarrassment for J&J. In April, it was found that its CEO at Janssen Korea is being held on criminal charges regarding cGMP violations for the recall of 1.8 million bottles of Children's Tylenol. The government there also demanded that J&J stop production of several drugs for months at a time.
As we pointed out before, there is a great deal of irony in the timing of these problems. J&J just launched a new corporate image effort that wants to rebuild consumer confidence after a long list of recalls, including Tylenol; Motrin; Rolaids; Sudafed; Benadryl; syringes; K-Y Jelly; Accuvue contact lenses; hip replacement devices; and Topamax, an epilepsy drug. There have been other J&J recalls as well.
J&J is also trying to fix an important manufacturing plant in Fort Washington PA, where there have been several recalls at the McNeil Consumer Healthcare Unit. J&J had to sign a consent decree in this case.
The PR effort also tries to recover from the investigations and litigation regarding a scandal over bad failure data for several hip replacement products, as well as shady marketing tactics for the Risperdal antipsychotic.
The major effect of all these scandals has prompted the company to ask employees to reassess the credo of the company, which stood for 70 years. Note that the firm also has been sued for age discrimination recently. All in all, not a great time for the health care giant.