May 16th, 2013 // 2:57 pm @ jmpickett
Latest FDA and cGMP Compliance News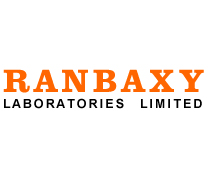 This week, the US government came to a deal at last with Ranbaxy Laboratories – a cool $500 million fine to settle all criminal and civil charges for serious cGMP violations. The generic manufacturer was charged with making product with raw chemicals from non approved sources, faking in house test data to fool FDA, and hide these activities from FDA by making fake records.
Overall, there was a comprehensive cover up operation going on for almost 10 years at Ranbaxy to increase profits and to keep its lead as the top seller of generics on earth. Scientists were told to fake and manipulate reports, some employees were mandated to carry drugs to India illegally, and deceptive statements were given by top company execs. While all this was going on, the CEO, Malvinder Singh, demanded more profits.
This scheme managed to fool Daiichi Sankyo, which shelled out $4.5 billion for Ranbaxy in 2007. This raised many questions about why FDA did not have Ranbaxy drugs pulled from the market, despite an import ban that was issued for 30 medicines that were produced in India, and even a consent decree was implemented. Many patients in several countries took drugs for years that were not safe and ineffective.
Fortunately, this whole scam fell apart with the assistance of Dinesh Thakur, in Indian who was trained in America in engineering. He spent 10 years at Bristol Myers Squibb before he was recruited to work at Ranbaxy. Not long after he got there, his boss told him that he had discovered disturbing, illegal details about several drugs at the company.
In short, the Ranbaxy Labs scandal is one of the biggest in FDA and the pharmaceutical industry history. A former Congressional staffer on the case said that Ranbaxy was corrupt to its very core. That investigator is angry and surprised that a large FDA recall was never given.
The problems in the company were so bad that even employees of the firm in India knew what was going on and would not take the drugs themselves. More details about this scandal are here.
Trying to fool FDA in your laboratory testing is a very bad idea, as we can see. Our upcoming webinar will show you how to audit your lab from an FDAer's perspective, keeping you out of regulatory trouble with FDA.