September 13th, 2011 // 12:32 pm @ jmpickett
The controversial FDA Office of Oncology Drug Products is being reorganized and renamed, although Richard Pazdur (see photo) remains in charge. The move comes amid increasing pressure on the agency to speed reviews and, in particular, cope with concerns over the application of the accelerated approval process (see this).
And so the oncology office is now going to be called the Office of Hematology and Oncology Products and instead of having three divisions – the Division of Hematology Products, the Division of Drug Oncology Products and the Division of Biologic Oncology Products – there will be four. Like Thing One and Thing Two in The Cat in the Hat, there will be a Division of Oncology Products 1 and 2. There will also be a Division of Hematology Oncology Toxicology.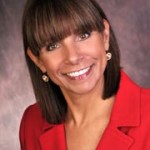 New Webinar Oct. 25 – Audit Your Lab Like an FDA Auditor
Featuring Carmen Medina – former FDA auditor!
Oncology Thing One and Two will have disease-specific therapeutic areas of responsibility, regardless of whether the product is a drug or biologic, the FDA says. And the new DHOT will focus on reviewing non-clinical pharmacology and toxicology aspects of cancer therapies. The DHP will continue reviewing hematology therapies, including those for benign disorders and malignancies, according to the agency.
So who's in charge? Oncology Thing One is headed by Robert Justice and oversee breast, gynecologic, genitourinary and supportive care. Oncology Thing Two is run by Patricia Keegan and is responsible for meds to treat gastrointestinal; lung, head and neck; neurooncology; rare cancers; pediatric solid tumor and melanoma and sarcoma. Ann Farrell runs the DHP which looks after benign hematology; hematologic malignancies; hematology support and pediatric hematology. Finally, John Leighton now runs the the DOHT.
Source: Pharmalot