September 13th, 2011 // 12:43 pm @ jmpickett
U.S. health advisers declined to suggest how long women should take a class of drugs used by millions to prevent bone fractures, but agreed the labels should be changed to reflect uncertainty about the risks and benefits of long-term use.
The Food and Drug Administration had asked two of its advisory panels to recommend whether a "drug holiday" or some time limit was warranted on a class of osteoporosis drugs known as bisphosphonates that have been linked to unusual thigh fractures and other side effects.
Instead, the advisers voted 17-6 on Friday to make changes to the labeling with many in favor of specifying how often patients need a re-evaluation of whether they need the medicine.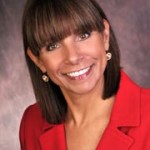 New Webinar Oct. 25 – Audit Your Lab Like an FDA Auditor
Featuring Carmen Medina – former FDA auditor!
Panelists repeatedly raised concerns that they did not have enough evidence to come up with specific suggestions or conclusions, and some recommended raising awareness of such uncertainties in the label as well.
"I don't think we have enough data to restrict anything at this point," said Dr. Maria Suarez-Almazor, professor at the University of Texas MD Anderson Cancer Center and a panel member.
The drugs under review include Merck & Co's (MRK.N) Fosamax, Warner Chilcott's (WCRX.O) Actonel, Roche's (ROG.VX) Boniva and Novartis' (NOVN.VX) (NVS.N) Reclast. This class of drugs has also been linked to osteonecrosis of the jaw, or jaw bone death, and a possible higher cancer risk.
Studies presented by the FDA and the industry did not paint a conclusive picture to estimate whether benefits outweigh the risks in taking bisphosphonates for longer than three to five years or how exactly each of these drugs affects various subgroups of patients, advisers said.
"I'm used to dealing with ambiguity in a clinical setting, but this raises it to different heights," said Brian Erstad, pharmacy professor at the University of Arizona and a member of the drug safety and risk management advisory panel.
RISKS AND BENEFITS
Some 4.5 million Americans over the age of 55 filled prescriptions for bisphosphonates in 2009, predominantly women after menopause to prevent osteoporosis, a progressive bone-thinning condition that typically causes bone fractures in the hip, wrist or spine.
FDA staff said the use of the drugs is associated with unusual femur fractures, and the risk of jaw bone death may increase the longer people take them orally. But they said the evidence for an increased cancer risk was inconsistent.
Boniva is available as either an injection or a tablet, Reclast is an injection, and the other drugs are taken orally.
FDA researchers found no advantage in staying on the drugs beyond five years and no loss of efficacy from discontinuing their use. Drugmakers, however, warned that a sweeping imposition of an interruption in treatment by the FDA may leave patients vulnerable to more fractures.
"Despite rare side effects, those patients who take bisphosphonates have fewer fractures and lower mortality, and these findings need to be shared with our patients," said Dr. Robert Adler, an invited speaker and endocrinology professor at the Virginia Commonwealth University.
With millions taking the medication, the sales of Merck's Fosamax reached $3 billion in 2007 but revenue plunged to $926 million by 2010 with the pill facing competition from cheaper generics beginning in early 2008.
Analysts have said mounting concerns about bisphosphonates may drive patients to Amgen Inc's (AMGN.O) new medicine, Prolia, a different type of osteoporosis drug.
BAD REP
Orrel Lanter took Merck's Fosamax and its generic version, known chemically as alendronate, for nine years.
"I felt something go 'snap' in my leg. My right foot flopped out to the right and my leg became a noodle, the pain was excruciating," she told the advisers on Friday. At the emergency room, she was told she had an atypical femur fracture that she attributes to years of taking bisphosphonates.
"I was a happy healthy, very active outdoors woman now left crippled because of this awful drug," said Lanter, who is now 68 and walked out of the room using a cane.
Since Merck's Fosamax became the first bisphosphonate to get approval for osteoporosis in 1995, the labels for the drugs in this class have undergone multiple reviews and changes.
In 2005, a warning of higher risk of osteonecrosis of the jaw was added to labels, and in 2009, a caution about adverse gastrointestinal reactions. Earlier this year, the labels were changed to add a warning of atypical femur fractures and Reclast's label now mentions a higher risk of kidney failure.
Still, drugmakers and some of the panelists agreed that some groups of patients, perhaps those at highest risk of bone fractures, could benefit from longer-term use of such drugs.