September 15th, 2011 // 1:22 pm @ jmpickett
Yet another unit of Daiichi Sankyo has elicited the wrath of the FDA. The agency issued a warning letter to its Luitpold Pharmaceuticals subsidiary for "significant" and repeated violations at a Long Island, New York, manufacturing plant. The facility was inspected last winter and was shut down for a month in April to address the infractions, but the FDA was unhappy with the fix.
This is another embarrassment for Daiichi. The Japanese drugmaker, you may recall, also owns Ranbaxy Laboratories, which is scrambling to free itself of FDA import restrictions that were imposed three years ago for a host of infractions. Why the rush? If Daiichi succeeds, the drugmaker can proceed with plans to sell a generic version of Lipitor when the patent on the best-selling cholesterol pill expires in November.
Advertisement: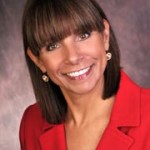 New Webinar Oct. 25 – Audit Your Lab Like an FDA Auditor
Featuring Carmen Medina – former FDA auditor!
Now, though, Daiichi must put out another fire, because the FDA cited Luitpold for failing to resolve problems with particulate contamination in various injectable drugs, which the agency deemed "a persistent and serious issue." The agency wrote that failures to fully investigate particulates and product failures "are repeat violations" found in three annual inspections that were conducted since 2008.
The manufacturing problems are also contributing to the nationwide shortage of drugs, especially those that are used by hospitals, including sterile injectables that are employed before and after surgery . Take a look at the recent FDA list of drugs in short supply and you will find the Luitpold name show up several times. And its four most recent press releases all involve voluntary recalls due to problems with particulates, potency and sterility
Source: Pharmalot