May 20th, 2013 // 1:14 pm @ jmpickett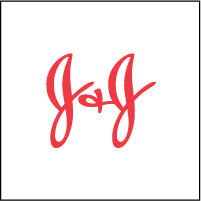 Latest FDA and cGMP Compliance News
It seems no matter how much J&J tries to put a stop to lawsuits for the marketing of Risperdal, another suit always pops up. The latest lawsuit involves the attorney general in Kentucky. He, like others before him in the state and federal government, accuse J&J of promoting Risperdal illegally.
J&J is being accused of trying to hide and to minimize data about side effects including diabetes and weight gain. It also is accused of hiding evidence that Risperdal can cause higher amounts in kids of a hormone that can stimulate breast development. At the end of 2012, J&J started to settle lawsuits that charge that Risperdal causes gynecomastia, which is the development of the breasts in males.
In one sense, this is just one lawsuit of many, but it shows just how much the marketing practices of Risperdal continue to dog J&J. The health giant is trying to overcome the bad PR that has been generated from many cGMP manufacturing snafus that caused many product recalls, as well as a major scandal over the safety of some of its artificial hip joints.
J&J continues to work with the feds over terms for a settlement of $2.2 billion. The company wants to try to avoid admitting to conduct that could cause negative effects to personal injury suits that involve gynecomastia. The feds want the company to admit that the data played down serious risks of increased production of prolactin. J&J wants the US government to agree to not to pursue this allegation.
Many other US states have forced J&J to pay in suits over the marketing practices for Risperdal. J&J paid $181 million to end claims in 35 states. Also, an Arkansas judge fined J&J a cool $1 billion. Also, J&J agree to pay out $160 million to end a lawsuit the the attorney general in Texas.
Risperdal marketing has proven to be an albatross for J&J and its CEO, Alex Gorksy. The feds in 2012 tried to force Gorsky to give a deposition in a kickback case that involved a nursing home pharmacy called Omnicare. The issue was that the pharmacy got kickbacks so that Risperdal would be more often prescribed. Gorsky was VP of marketing at the unit at Janssen that marketed the drug and he also was later the president of Janssen.
The feds also noted that Gorsky was in charge of a compliance program at Janssen for legal and regulatory issues. He also got reports each month ln the Long Term Care Group at J&J. This included reports that had many details about Omnicare attempts to push the prescription of Risperdal.
J&J also has had many product recalls to deal with of late. To learn how to avoid recalls and how to effectively mitigate their consequences, be sure to review our upcoming webinar on product recalls.