May 15th, 2013 // 6:49 pm @ jmpickett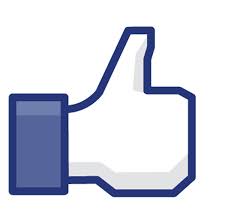 We have noted two recent FDA warning letters that should be a good reminder to drug and supplement companies that FDA is watching their doings on Facebook and Twitter. They are watching them just as much as your corporate websites, in our opinion.
AMARC Enterprises, a supplement firm, was warned last month about a testimonial on its website that stated that the customer noted that the supplement allowed him to keep away cancer without chemo or radiation. The company 'liked' that testimonial on their Facebook page. FDA noted in the warning letter that this was an unauthorized drug claim.
FDA also did not appreciate AMARC including a link on the Facebook page to a blog article from a 3rd party. This, according to FDA, suggested another unauthorized drug claim for the supplement.
Another warning letter to MDR Fitness noted that putting 'cancer' or 'diabetes' search words into the site search engine gave a product list of supplements. This, FDA stated, implied that the products are to be used in the diagnosis or cure of cancer and diabetes.
So, FDA is showing that it is going to interpret 'liking' a post on a Facebook page as an endorsement of the comment.
This means that supplement companies may need to have more resources to watch consumer comments on their websites and Facebook pages. You may even need to unfriend people who are making any disease claims about your products.
In the past, FDA has cited drug and supplement companies for claims on their Facebook pages, but this is probably the first time a company has been cited for a post on Facebook by a third party. FDA is probably going to keep scrutinizing the social media activities of drug companies and supplement companies. This means you should have careful social media rules in place at your company. You need to have someone checking the Facebook comments at least once per day.