April 11th, 2013 // 4:42 pm @ marquee
More Exclusive FDA and cGMP Compliance News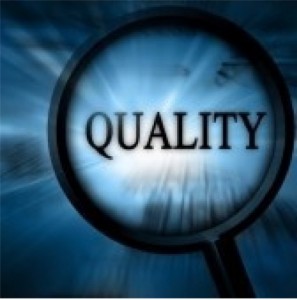 According to a former FDA deputy chief counsel, senior managers and executives need to know and prevent non-compliance of cGMP regulations. As a senior manager for an FDA-regulated drug or device company, you are responsible for cGMP guidelines being followed in your company's quality systems. You need to actively participate in the quality systems design and oversight in your facility, and ensure continual improvement of your quality systems operations.
This means that you need to commit the necessary resources, including:
Personnel
Facilities
Equipment
You also need to regularly review your quality system. Be on the look out for continued appropriateness of your quality policy and its supporting objectives. You also need to be aware your mock audit results and other gap assessments. Continuously review your customer feedback and data trending analyses. Also, know the status of your CAPAs and follow up actions.
As the senior manager, you will need to direct improvements to your quality system and its related processes. You will need to direct improvements to your manufacturing processes and product improvements.
You should be aware that 483 citations for cGMP violations are very common in the area of management oversight. In fact, as of 2010, management oversight was the leading area of 483 observations:
Management Oversight: 25%
Suppliers: 16%
Production: 12%
Records: 11%
CAPA: 9%
Marketing: 7%
Labs: 5%
Complaints: 4%
Management oversight citations are common in warning letters too:
" Failure to establish adequate management controls to ensure that an effective quality system has been established and maintained. "
"Failure of management with executive responsibility to review the suitability and effectiveness of the quality system at defined intervals and with sufficient frequency. "
" …and the failure of management to address these issues [establish scientifically sound and appropriate test procedures for components, drug product containers, et al].
" Explain how this [the change in the leadership of the Quality unit] will ensure that the Quality Control Unit will identify and correct the deficiencies in this letter and prevent recurrences."
Here are some of the most common questions an FDA investigator is going to ask in a cGMP inspection. Are you ready for these as a senior manager?
Does the firm have a current organization chart?  Does it clearly show reporting lines?  Does it show the independent quality unit?
What is the management review period?
Are their defined management review procedures for the quality system? for the product(s)?
What are management's intentions regarding currently open non-conformances, CAPAs, etc.?
Does the firm have a quality policy?
Is the quality policy supported by measurable objectives?
Is the scope of the "management representative" defined? Is it appropriate to the level of responsibilities?
Is management familiar with the specific FDA regulations under which the firm operates?
How often are quality audits conducted and reviewed with management?
Do personnel know where to obtain a copy of the quality policy?  (Is it the current policy?)
Have supervisors evaluated the training effectiveness of employees in key operations?  How is this documented?
Ask various functional managers (and the "management representative") how resources are obtained and allocated?
How long does the review of the audit results with management usually take?
According to a top CDER official – Dr. Carmelo Rosa – you should never rely upon the FDA investigator to do a gap analysis of your quality system. That is the job of the quality department, and or of an independent auditor.
Keep in mind that FDA and DOJ receive a 17:1 return in terms of settlements versus prosecuting individual executives for cGMP lapses.Also, note that effective quality system oversight costs many companies only about $500,000 per year, whereas a consent decree can cost you $300 million, not to mention the tarnished reputation of the organization.
And, a post-warning letter cleanup will run up to $480,000, while a mock FDA audit costs you only about $15,000.
All of this is to stress that as a senior manager, there are effective and cost-effective steps you can and must take to maintain cGMP compliance in your quality systems.
For more information, please consider our April 23 webinar – Essential cGMP Compliance Tips for Sr. Management.