May 6th, 2013 // 5:59 pm @ jmpickett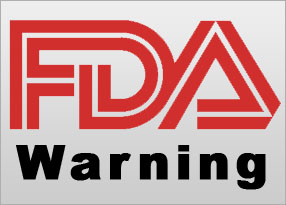 Has your company received an FDA warning letter? Please do not make a bad situation worse by engaging in any of these terrible FDA warning letter response mistakes!
#1 Give a Late Warning Letter Response
It's old news now, but many people still do not remember that you now have only 15 days to respond to a 483 or a warning letter. If you send them a response later than 15 days from when you got the letter, your response is not going to be opened. And if you spend $40,000 on a consultant to formulate a response and a plan of action? Too bad! You were late in responding and FDA won't open the response.
#2 Never Pass the Buck on an FDA Warning Letter
In the response, you need to have the responsible parties in the organization take responsibility for each relevant warning letter observation. Do not attempt to blame personnel who left the company. It's your company's job to make sure that FDA cGMP compliance is assured whether or not there is employee turn over.
#3 Do Not Scapegoat Other Companies
Your warning letter response is not the forum to throw darts at other companies in your industry. Comparing your company to another firm who supposedly has worse problems than you do is not going to win you any new FDA friends. It will cause you more trouble.
#4 Make Sure You Properly Identify Causes for cGMP Violations
You will have time to investigate root causes, so make sure you really figure out what the problem is. Do not just choose 'training' because that's the easiest thing to say. Spend time looking at your processes and systems in the company and really learn what the root cause is.
#5 Don't Skimp On Documentation
The agency will want to see full documentation of the proof of any changes you claim to be making in your quality systems. If you do not fully address each item on the warning letter and do not document fully your solutions, FDA is going to take a closer look.
#6 But Don't Provide Unnecessary Documentation
Do not try to filibuster your way to getting FDA to leave you alone. They won't. Do not give them long, rambling warning letter responses. Rambling about a problem is not going to satisfy FDA. Make sure sure your response is concise and enough detail to show what caused the problem and how you are addressing it.
#7 Don't Delegate Your Warning Letter Response to the Interns
A warning letter from FDA is titled to the head of the company for a reason. cGMP violations are important, and FDA expects that top senior level management is going to answer the warning letter.
So there are 7 really bad things to do in your warning letter response. If you are interested in avoiding warning letters in the first place, consider our webinar on Senior Management FDA Compliance that we are running this month.