April 21st, 2011 // 12:52 pm @ jmpickett
The U.S. Food and Drug Administration issued four warning letters to companies that manufacture and market over-the-counter (OTC) drug products, including hand sanitizers, that claim to prevent infection from methicillin-resistant Staphylococcus aureus bacteria (MRSA).
Warning Letter #1
Warning Letter #2
Warning Letter #3
Warning Letter #4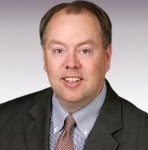 May 19 – Webinar – Former FDA Chief Council Sheldon Bradshaw – Warning Letter Update
Save 50% w/Offer Code 1012199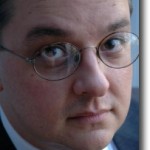 May 11 Top Selling Webinar – FDA Compliance Ace John Avellanet Presents – FDA Expectations of Senior Management
Save 50% Now with Offer Code 1012199
Labeling and marketing materials for the affected products also claim that they can prevent infection from other disease-causing agents. In addition, the labeling of some of the firms' hand sanitizing drug products make claims related to preventing infection from E.coli and/or H1N1 flu virus. The FDA does not have sufficient evidence demonstrating that these products are safe and effective for these purposes.
The FDA warning letters were sent to the following firms:
* Tec Laboratories for Staphaseptic First Aid Antiseptic/Pain Relieving Gel;
* JD Nelson and Associates for Safe4Hours Hand Sanitizing Lotion and Safe4Hours First Aid Antiseptic Skin Protectant;
* Dr. G.H. Tichenor Antiseptic Co. for Dr. Tichenor's Antiseptic Gel;
* Oh So Clean, Inc dba CleanWell Company for CleanWell All-Natural Foaming Hand Sanitizer, CleanWell All-Natural Hand Sanitizer, CleanWell All-Natural Hand Sanitizing Wipes, and CleanWell All-Natural Antibacterial Foaming Handsoap
The warning letters explain that the companies are marketing these products in violation of federal law.
"MRSA is a serious public health threat," said Deborah Autor, director of the Office of Compliance in the FDA's Center for Drug Evaluation and Research. "The FDA cannot allow companies to mislead consumers by making unproven prevention claims."
The companies have 15 days to correct the violations cited in the warning letters. Failure to do so may result in legal action including seizure and injunction.
Health care professionals and patients are encouraged to report adverse events or side-effects related to the use of these products to the FDA's MedWatch Safety Information and Adverse Event Reporting Program:
* Complete and submit the report Online: www.fda.gov/MedWatch/report.htm1
* Download form2 or call 1-800-332-1088 to request a reporting form, then complete and return to the address on the pre-addressed form, or submit by fax to 1-800-FDA-0178
Consumers that have purchased these products should contact their physicians if they suspect a skin infection is either worsening or not improving.
Warning Letter information:
Tec Laboratories3
JD Nelson And Associates4
Dr G.H. Tichenor Antiseptic Company5
Oh So Clean, Inc6
Related Consumer Update7
The FDA, an agency within the U.S. Department of Health and Human Services, protects the public health by assuring the safety, effectiveness, and security of human and veterinary drugs, vaccines and other biological products for human use, and medical devices. The agency also is responsible for the safety and security of our nation's food supply, cosmetics, dietary supplements, products that give off electronic radiation, and for regulating tobacco products.