April 20th, 2011 // 12:13 pm @ jmpickett
-Baxter International Inc. (NYSE:BAX) announced today that it has entered into a definitive agreement to acquire privately-held Prism Pharmaceuticals, Inc., a specialty pharmaceutical company based in King of Prussia, PA. Prism Pharmaceuticals has developed and received U.S. Food and Drug Administration (FDA) approval for multiple presentations of NEXTERONE® (amiodarone HCl), an antiarrhythmic agent. The NEXTERONE product portfolio, which does not contain polysorbate 80 or benzyl alcohol, includes the first and only ready-to-use premixed intravenous (IV) bag formulations as well as vials and a pre-filled syringe.
The terms of the agreement include a total consideration of up to $338 million, consisting of an upfront cash payment of $170 million at closing and up to $168 million in future sales-based milestone payments. The transaction is expected to close in the second quarter of 2011, subject to customary closing conditions and expiration of the waiting period under the Hart-Scott-Rodino Antitrust Improvements Act. This transaction is not expected to have a material impact on Baxter's 2011 financial results.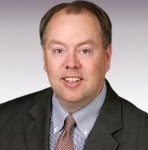 May 19 – Webinar – Former FDA Chief Council Sheldon Bradshaw – Warning Letter Update
Save $50 w/Offer Code 101250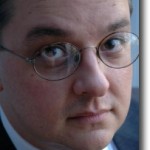 May 11 Top Selling Webinar – FDA Compliance Ace John Avellanet Presents – FDA Expectations of Senior Management
Save $50 Now with Offer Code 101250
The NEXTERONE premixed IV formulations were recently approved by the FDA in two ready-to-use dosage forms: 150 mg in a 100 mL flexible container for rapid 10-minute loading infusion and 360 mg in a 200 mL flexible container for subsequent loading and maintenance infusions. These ready-to-use formats require no admixing, eliminating potential medication errors associated with compounding. In addition, NEXTERONE can be stored at room temperature during its two year shelf life and fits in automated dispensing cabinets and crash carts, putting the product in patient care areas ready for use during acute, time sensitive and life-threatening situations. Prior to entering into the definitive agreement to acquire the company, Baxter was the contract manufacturer selected by Prism to manufacture the premixed IV bags using Baxter's proprietary GALAXY container technology and the prefilled syringe.
"NEXTERONE is a great addition to our leading portfolio of premix drugs and solutions for the acute care setting. It offers clinicians a unique, ready-to-use antiarrhythmic agent for critical and time sensitive situations, while also providing convenience to caregivers and value to pharmacists," said Robert M. Davis, president of Baxter's Medical Products business. "Based on our strong hospital relationships and familiarity with the product, Baxter is well-positioned to launch the ready-to-use presentations of NEXTERONE."
"The development and approval of NEXTERONE has been Prism's greatest achievement," said Warren Cooper, CEO of Prism Pharmaceuticals. "We look forward to Baxter's success in launching this product, which will benefit clinicians and the patients they serve."
Amiodarone is an antiarrhythmic medication used for ventricular tachyarrhythmias, or fast forms of irregular heartbeat. NEXTERONE Premixed Injection is indicated for initiation of treatment and prophylaxis of frequently recurring ventricular fibrillation and hemodynamically unstable ventricular tachycardia in patients refractory to other therapy.
Important Safety Information about NEXTERONE
NEXTERONE is contraindicated in patients with: known hypersensitivity to any of the components of NEXTERONE, including iodine, or in patients with cardiogenic shock, marked sinus bradycardia, and second- or third-degree atrio-ventricular (AV) block unless a functioning pacemaker is available. If hypotension occurs, treat initially by slowing the infusion; additional standard therapy may be needed, including the following: vasopressor drugs, positive inotropic agents, and volume expansion. If bradycardia and AV block occur, treat by slowing the infusion rate or discontinuing NEXTERONE. The most common adverse reactions (1-2 percent) leading to discontinuation of intravenous amiodarone therapy are hypotension, asystole/cardiac arrest/pulseless electrical activity, ventricular tachycardia (VT), and cardiogenic shock. Other important adverse reactions are torsade de pointes (TdP), congestive heart failure, pulmonary disorders, and liver function test abnormalities.
About Baxter International Inc.
Baxter International Inc., through its subsidiaries, develops, manufactures and markets products that save and sustain the lives of people with hemophilia, immune disorders, infectious diseases, kidney disease, trauma, and other chronic and acute medical conditions. As a global, diversified healthcare company, Baxter applies a unique combination of expertise in medical devices, pharmaceuticals and biotechnology to create products that advance patient care worldwide.
This release includes forward-looking statements concerning agreements entered into between the company and Prism Pharmaceuticals, Inc., including expectations with respect to the closing of the transaction and product launches. The statements are based on assumptions about many important factors, including the following, which could cause actual results to differ materially from those in the forward-looking statements: satisfaction of regulatory and other requirements; actions of regulatory bodies and other governmental authorities; changes in laws and regulations; product quality or patient safety issues; failure to obtain the necessary consents or to satisfy other closing conditions; and other risks identified in the company's most recent filing on Form 10-K and other SEC filings, all of which are available on the company's website. The company does not undertake to update its forward-looking statements.

Contacts