May 16th, 2011 // 12:14 pm @ jmpickett
Two months ago, Pfizer disclosed that talks are under way with the US Department of Justice to settle charges the drugmaker committed fraud against government health programs by failing to report discounts and rebates for its Protonix heartburn med. And at the time, Pfizer also disclosed the feds alleged its potential liability is more than $2 billion.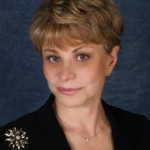 New Webinar – July 28 – Dangerous Documents: How to Avoid Landmines in Your FDA Documents and Emails
Speaker: Nancy Singer, President, Compliance-Alliance LLC, former DOJ attorney
Save $100 w/Offer Code 59100
How are the talks going? Well, the US Attorney in Boston has just asked for a trial date to be set sometime in the first half of 2012 (read the motion). This might seem like a long time from now, but the move suggests the government is attempting to pressure the drugmaker to resolve the charges over the next few months or face the unpleasant prospect of going to trial. Given its track record, the drugmaker might just choose to settle.
For those who may not recall, Pfizer two years ago paid $2.3 billion to settle off-label marketing charges brought by the US Department of Justice in the largest healthcare fraud settlement ever (read here). And the drugmaker is in the process of setting aside $772 million to resolve substantial product-liability litigation over its Prempro treatment.
The possibility that Pfizer will pony up $2 billion is not impossible, but of course, this would depend upon any number of variables, including whether estimated damages used to calculate a deal are doubled or tripled. Then there is related state litigation. Nearly three dozen states have joined whistleblower lawsuits or filed their own alleging Pfizer knowingly failed to report certain discounted prices as required by laws governing the Medicaid program. As a result, the drugmaker allegedly avoided paying hundreds of millions in rebates due to state Medicaid programs for Protonix.
But big numbers are being thrown around in recent days to describe potential deals between other drugmakers and the feds. In fact, the $1 billion threshold, specifically, has gotten a lot of traction. Johnson & Johnson, for instance, may reportedly face that much to resolve allegations of illegally marketing its Risperdal antipsychotic; the health care giant recently set aside unspecified reserves to settle litigation. And Ranbaxy is reportedly facing a $1 billion fine in order to resolve long-standing manufacturing issues and convince the FDA to allow shipments of various drugs to the US to resume.
Two years ago, federal prosecutors cited the Indian drugmaker for allegedly falsifying records that resulted in the production and sale of meds failing to meet FDA standards. The allegations included fabricating bioequivalence and stability data to support AIDS drugs to be paid for by the President's Emergency Plan for AIDS Relief program (PEPFAR) and distributed to foreign countries. The agency had banned more than 30 meds made at two plants in India and Ranbaxy wants to be able to ship a generic Lipitor cholesterol pill to the US this fall.
Of course, both Ranbaxy and Johnson & Johnson may not settle, or may pay more than $1 billion for their 'Get Out of Jail Cards.' In general, though, drugmakers have chosen to settle assorted fraud charges rather than go to court. One recent example is GlaxoSmithKline, which agreed to pay $750 million over allegations that numerous production problems at plant in Puerto Rico allowed meds that were contaminated, had mislabeled packaging and incorrect dosages to be distributed to consumers (see this). One source familiar with the Pfizer litigation says the drugmaker would rather settle.