June 14th, 2011 // 12:34 pm @ jmpickett
For the past several months, physicians and hospitals have bemoaned a growing shortage of various drugs, notably to treat cancer. The problem, which has prompted legislation in the US Senate, has contributed, in some cases, to rising prices and increased prescribing errors .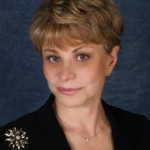 New Webinar – July 28 – Dangerous Documents: How to Avoid Landmines in Your FDA Documents and Emails
Speaker: Nancy Singer, President, Compliance-Alliance LLC, former DOJ attorney
Save $100 w/Offer Code 59100
The reasons for the ongoing shortages are largely traced to consolidation among generic suppliers, since many of the drugs are made by just one or two manufacturers, and increased enforcement of manufacturing standards by the FDA. The issue has been exacerbated, for instance, by difficulties at Teva Pharmaceuticals and Hospira, which are two of the largest generic suppliers. Both have received warning letters citing contamination and other problems. And last year, Teva temporarily closed a plant in California to upgrade, exacerbating the situation.
Another drugmaker having difficulty supplying various meds is a Boehringer Ingelheim division known as Bedford Laboratories, which operates a unit called Ben Venue Laboratories that makes a host of cancer treatments. A recent FDA list of drug shortages includes more than a dozen Bedford meds, such as cytarabine, that are in short supply.
In response to the ongoing shortages, the drugmaker explained the problem by citing capacity constraints due to increased demand, according to a recent story in The Cleveland Plain Dealer. However, Bedford did not acknowledge that ongoing quality control problems at a key facility have also contributed to the shortages.
In fact, this past spring, inspectors from both the European Medicines Agency and the FDA visited its Ohio facilities and cited the drugmaker for various deficiencies at one specific facility, notably problems with sterility and validation that arose last winter and contributed to production slowdowns, according to sources. The FDA, in fact, subsequently issued a 483 inspection report. Spokespeople for both agencies declined to discuss details, but did confirm that Bedford remains an ongoing case.
In response to questions, a Bedford spokesman acknowleged that "both inspections remain open and we are currently working with each agency through the response process," but he maintained that a decision last year to shut down a different facility, called the South factory, for a major upgrade did contribute to production constraints. And he insisted that "neither inspection has resulted in a change of production capability."
"As shared in previous media interviews, our market share on many Bedford Laboratories' products has increased for a number of reasons. Many of these increases occurred after the shutdown of the South Factory. These increases, however, are not attributable solely to the products manufactured in the South Factory, but to product manufactured in our other factories. To date, we remain in stock for the majority of products manufactured in the South Factory. The products recently discussed as part of the Nationwide Drug Shortage discussion are not manufactured from this factory," he wrote us.
"As a company, we have openly shared that we continue to face manufacturing capacity constraints that are resulting in back orders of some products and we are working diligently to prioritize and expedite manufacturing for all current orders. These constraints are not due to any production issues found by regulators…" he added.
However, the explanation did not explicitly link the capacity constraints to the ongoing regulatory scrutiny. In other words, Bedford is having legitimate problems meeting demand, but has also been unwilling to acknowledge its own deficiencies in another facility – not the South factory – have contributed to the shortages.
Regulatory scrutiny, of course, cuts both ways. Too much oversight can prompt some to complain the FDA is being overzealous, but this also comes at a time when supply chain issues are paramount. For its part, Bedford has tried to avoid being tarred with the same brush as Teva and Hospira – internal failures that, ultimately, cause problems for patients and its own standing. What drugmaker wants to acknowledge serious deficiencies?