April 26th, 2011 // 1:39 pm @ jmpickett
Vertex Pharmaceuticals is heading down the home stretch in its bid to transform treatment of hepatitis C, and this week the public will get an up-close look at the risks and benefits of its drug that could change the standard of care for millions of people.
Cambridge, MA-based Vertex (NASDAQ: VRTX) will have its big moment on Thursday, when it appears before the FDA's advisory panel of antiviral drug experts in Silver Spring, MD. The committee will review Vertex's application to start selling a thrice-daily pill, telaprevir, as a new therapy for hepatitis C in the U.S. The same group will scrutinize boceprevir, a rival compound from New Jersey-based Merck (NYSE: MRK), one day earlier. FDA staff is also expected to release briefing documents on the drugs this week. The agency, after weighing input from staff and the panel, has until May 23 to decide whether to clear the Vertex drug for sale.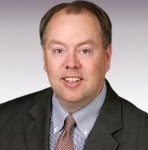 May 19 – Webinar – Former FDA Chief Council Sheldon Bradshaw – Warning Letter Update
Save 50% w/Offer Code 1012199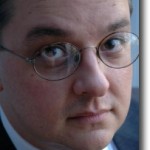 May 11 Top Selling Webinar – FDA Compliance Ace John Avellanet Presents – FDA Expectations of Senior Management
Save 50% Now with Offer Code 1012199
Find Lab/Reg Jobs, Qualified Vendors for Contract Lab Testing/Outsourcing – Laboratoryretriever.com
Analysts expect both Vertex and Merck to win recommendations from the FDA advisory panels, but the hearings are important because all drugs have risks, and questions from the experts could shed light on how well the new drugs will be embraced in the market. While Merck is a diversified company with lots of products, the stakes could hardly be any higher for Vertex, which reported a net loss of $754 million last year during its last big pre-market push for telaprevir. If it's FDA approved, many analysts predict the Vertex drug will surpass $2 billion in U.S. sales within a couple years, offering the company a chance to start recouping 16 long years of investment in R&D. If Merck and Vertex win approval, they will both be offering much higher chances of a cure than ever before to 3 million people in the U.S. with the chronic liver infection, which can lead over time to cirrhosis and death.
"This is a very exciting time for patients, and we feel it's important that patients have new options for treatment," says Shelley George, Vertex's vice president of medical affairs, and hepatitis C therapeutic area lead, who will deliver a presentation at Thursday's panel. "We're very excited to present our data, and we're confident."
Head-spinning amounts of information about this drug's safety and effectiveness profile have already been made public, through press releases and medical meetings over the years. But for those checking in on this week's proceedings, here is a quick recap of what we know:
Vertex's application is based primarily on a trio of Phase III clinical trials that enrolled more than 2,000 patients. One trial showed that the new Vertex drug, given in addition to standard pegylated interferon alpha and ribavirin, was able to essentially cure three-fourths of patients getting their first course of therapy for hepatitis C infections. The second study showed that the new drug could shorten the standard treatment time by half—bringing a 48-week regimen down to 24 weeks. A third trial proved the new treatment could cure two-thirds of patients who failed to respond to a prior round of therapy.
Most patients choose not to seek treatment today because they have to endure almost a year of flu-like symptoms with a less than 50-50 shot of getting cured. Adding telaprevir turns the equation around completely, by offering a 75 percent shot of a cure, while requiring patients to put up with the flu-like side effects of the standard drugs for less than six months.