May 2nd, 2011 // 1:19 pm @ jmpickett
The US Food and Drug Administration announced steps to help reduce the risk of exposure to improperly reprocessed devices that can lead to the transmission of disease.
Medical devices intended for repeated use are commonplace in health care settings. They are typically made of durable substances that can withstand reprocessing, a multi-step process which includes cleaning, disinfecting, or sterilization to remove debris and biologic materials that may transmit infection between patients. While successful reprocessing of reusable devices occurs routinely in health care settings, there are some devices which present particular challenges to reprocessing.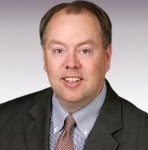 May 19 – Webinar – Former FDA Chief Council Sheldon Bradshaw – Warning Letter Update
Save $50 w/Offer Code 101250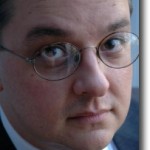 May 11 Top Selling Webinar – FDA Compliance Ace John Avellanet Presents – FDA Expectations of Senior Management
Save $50 Now with Offer Code 101250
Based on its access to premarket and post-market data on reprocessed devices, the FDA identified device design features that reduce the likelihood of retaining debris and that facilitate proper reprocessing. These features include smooth inner surfaces of devices with long, narrow interior channels, clear identification of components that must be discarded after patient use, and designs that take into account how fluid moves through reusable medical devices.
On June 8-9, 2011, the FDA will sponsor a public workshop to discuss these findings and collaborate with representatives from other government agencies, manufacturers, health care providers, and other stakeholders on future device design and scientific advances in reprocessing.
"Reprocessed devices play an integral role in health care. The FDA, industry, and health care facilities share the responsibility of making sure that reprocessing procedures work and are properly implemented," said William Maisel, MD, M P H, deputy director for science at the FDA's Centre for Devices and Radiological Health.
One example of a reusable medical device is the endoscope, used in over 10 million medical procedures per year. Endoscopes are long thin tubes with a camera or a light that are threaded into the lungs, the blood vessels or other cavities to visualize areas within the body.
In a review of adverse event reports on endoscopes filed with the agency from Jan. 1, 2007 to May 11, 2010, the FDA identified 80 reports of inadequate reprocessing and 28 reports of infection that may have occurred from inadequate reprocessing.
The FDA believes that the risk of acquiring an infection from a reprocessed device is relatively low and that the benefits of these important devices outweigh their risks. The agency does not recommend that patients cancel or delay procedures that involve such devices.
To help manufacturers produce safer reusable devices, the FDA is issuing a draft guidance that, when final, will provide greater clarity on how to scientifically validate the reprocessing instructions that are part of the device labelling.
The FDA also is working with standards-setting groups, such as ASTM International and the Association for the Advancement of Medical Instrumentation, in the development of standards and Technical Information Reports that update processes, materials, test methods, design, and acceptance criteria for cleaning reusable medical devices.
In addition, the FDA developed a webpage of useful resources for use by health care facilities seeking to implement their reprocessing quality assurance programs. Included are links to guidelines, self-audit tools, education and training materials, and safety communications from other government agencies and professional organizations.