February 6th, 2012 // 4:15 pm @ jmpickett
In the wake of the massive job cuts proposed by AstraZeneca, a pair of unions in the UK that represent employees at two facilities are vowing to fight the layoffs. The drugmaker, you may recall, announced plans earlier this week to eliminate 7,300 jobs in from facilites in various locations and divisions, including 2,200 from research and development.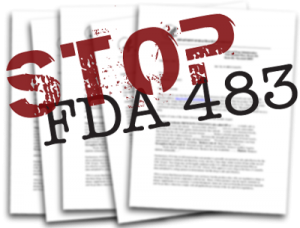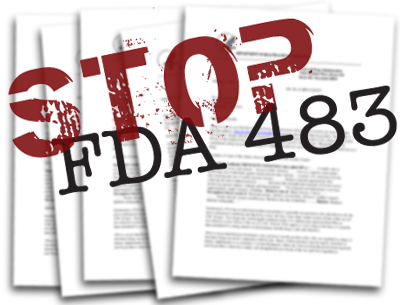 New Webinar With Highly Detailed FDA 483/WL Data!
"This is a blow to Britain's R&D base and Unite will be doing everything possible to minimize compulsory redundancies at Alderley Park," one of two UK facilities that is likely to be effected, Linda McCulloch, Unite national officer, tells The Manchester Evening News. "If the company can afford a 10 per cent hike in its dividends, then it can afford to retain these roles."
To what extent the unions can succeed is, of course, unclear. But they may be emboldened by events in Switzerland, where Novartis recently agreed to rollback some of the 1,100 layoffs planned at various facilities. After three months of sustained pressure, the drugmaker abandoned plans to close one plant and will eliminate fewer jobs than planned at another. Tax incentives played a part in the reversal (read here).
Protesting job cuts, in fact, has become a recent industry trend. Two weeks ago, Roche employees in Poland demonstrated against hiring practices (read this). And last fall, a coalition of community groups, labor unions and activists held a vigil outside a Pfizer R&D facility in Connecticut to protest decisions to close various operations after receiving government subsidies (look here).
Nonetheless, the AstraZeneca employees face an uphill battle as the drugmaker braces for patent expirations on some of its biggest-selling medicines: the Crestor cholesterol pill, the Nexium acid reflux med and the Seroquel antipsychotic. The drugmaker also warned that profits may fall up to 18 percent this year. At the same time, AstraZeneca will buyback $4.5 billion in stock to appease investors.
The latest cuts, which brings to more than 30,000 jobs spread over three restructurings announced in the last few years, are expected to save $1.6 billion annually by 2014. And while investors dumped AstraZeneca stock after the news was announced, Wall Street likes where the cash is headed. "The (AstraZeneca) board continues to support a 'progressive' dividend policy, and we continue to be impressed by its commitment to returning cash to shareholders," Leerink Swann analyst Seamus Fernandez wrote in a note to investors.