May 17th, 2011 // 12:00 pm @ jmpickett
Late last week, the FDA approved a much-anticipated hepatitis C treatment from Merck, which the drugmaker inherited as part of its acquisition of Schering-Plough. The move, which is the first FDA endorsement of a new hepatitis C med in a decade, came just 10 days before Vertex Pharmaceuticals is expected to win approval of its own drug, setting off a new round of speculation about what is certain to be an expensive and highly interesting battle.
The US market alone offers substantial potential with an estimated 3.2 million Americans suffering from the afflication, including an untold number who may not be aware they are infected. Both Merck and Vertex, of course, will work hard to raise awareness. And their meds would be used in combination with older treatments – peginterferon alfa and ribavirin – prompting some Wall Street analysts to project the overall market for hepatitis C drugs might eventually reach $10 billion.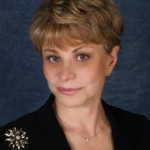 New Webinar – July 28 – Dangerous Documents: How to Avoid Landmines in Your FDA Documents and Emails
Speaker: Nancy Singer, President, Compliance-Alliance LLC, former DOJ attorney
Save $100 w/Offer Code 59100
Moreover, the product labeling for Merck's Victrelis is not nearly as restrictive as some forecast. There is no Risk Evaluation and Mitigation Strategy, or REMS, for instance. And Sanford Bernstein analyst Tim Anderson notes the FDA press release lists anemia alongside other side effects such as fatigue, headache and nausea, rather than a more prominent mention. The approval, he adds, allows Victrelis to be used with both Merck's own PEG-intron or Roche's Pegasys, even though the new Merck med was not studied in combination with Pegasys during Phase III trials.
"The agency was generous, in our opinion, in allowing label claims for Victrelis that had not been studied in the Phase III including combination with a different interferon (Pegasys), less frequent HCV monitoring, and flexibility with treating null responders," or those patients who have not previously responded to treatment, writes Leerink Swann analyst Howard Liang in an investor note.
For the record, Victrelis achieved a sustained virologic response, which is a way of saying the med suppressed the virus to undetectable levels – in 63 percent of previously untreated patients when the med was combined with existing treatments – peginterferon alfa and ribavirin. By comparison, the SVR was 38 percent among those who were given just the standard meds.
Despite the favorable labeling, Vertex is expected to have the edge. Among patients who were not previously treated, its own telaprevir achieved a sustained virologic response of 79 percent when combined with standard treatments, compared with 46 percent given just the existing meds. And since both meds are expected to have similar labeling, Liang looks for Vertex and its own, which is called Incivek, to grab about two-thirds of the market.
Merck, however, is planning to grab as much market share as quickly as possible. The planned pricing is about $1,100 per week, which Liang calculates would amount to about $31,000 for treatment-naive patients (those who have not been treated before); $35,000 for patients who have previously been treated with existing hepatitis C meds; and $48,000 for a full 44-week course for some patients, including those who have not responded previously to treatment. The price, though, is less than what some expected, according to ISI Group biotech analyst Mark Schoenebaum.
This underscores that Merck will be particularly aggressive, especially since the big drugmaker has had few regulatory wins in recent years and faces competition in the hepatitis C market later from Bristol-Myers Squibb and Roche.
"Merck will obviously face significant challenges in positioning Victrelis and improving its HCV market share. Merck's regimen is more complex and unwieldy, and not quite as effective," writes Deutsche Bank analyst Barbara Ryan, who expects global Victrelis sales of $875 million by 2015. "Nonetheless, (the pricing) indicates to us that Merck will aggressively pursue competitive pricing/rebating strategies in order to gain share and offset the incremental costs of boceprevir adverse event management."
And Ryan makes another interesting point, which is that the hepatitis C market outside the US represents a long-term opportunity. The infected population "in China alone is estimated to be 10 times that of the US and four times that of developed markets, though it remains massively underdiagnosed and undertreated," she writes.
"While the commercial success of the first generation (protease inhibitors, such as Victrelis and Incivek) in the US is expected to be relatively shortlived, the global PEGIntron-Victrelis franchise could have a substantially longer and bigger revenue tail than currently anticipated, if Merck is successful in cultivating this emerging market opportunity in the next few years."