September 7th, 2011 // 12:55 pm @ jmpickett
In a blow to Bayer and Johnson & Johnson, FDA medical reviewers have questioned the effectiveness of their Xarelto bloodthinner and suggested the agency issue a complete response letter, which generally means that marketing approval for a drug is denied until additional data is required, according to documents released today ahead of a scheduled FDA panel meeting later this week.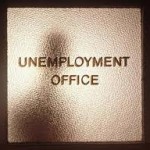 New Webinar Sept. 13! Avoid Fines, Job Loss and Consent Decrees – Warning Letter Rapid Response by FDA Chief Council
Huge Sale – Regular Price $349 – Click Here to See Sale Price!
In rather blunt terms, the FDA staff wrote that "there is a lack of substantial evidence" that Xarelto, which is also known as rivaroxaban, will "have its desired effect" when used to prevent stroke in people with atrial fibrillation. The reviewers also noted "there is insufficient information about the drug to determine whether it is safe for use" for the proposed indication.
To reach their conclusions, the agency staffers reviewed clinical trials in which Xarelto was compared with warfarin, the decades-old standard of care. However, the FDA reviewers concluded that warfarin was not given in the proper dosing. And they also fretted that when patients stopped taking Xarelto and resumed warfarin, there was a higher risk of stroke, which is known as a rebound effect.
Their comments are a setback for Bayer and Johnson & Johnson, which are hoping Xarelto can claim a decent slice of a multi-billion-dollar market. The drugmakers face stiff competition from Pfizer and Bristol-Myers Squibb, which last week released study results showing their own drug, Eliquis, caused less major bleeding than warfain and also reduced the number of deaths. Wall Street expects Eliquis to dominate the market. Meanwhile, Boehringer-Ingelheim has already begun an aggressive marketing campaign for its own Pradaxa.
Bayer, which has the rights to sell Xarelto in Europe, expects the drug to generate nearly $3 billion in annual sales once wider use is approved for patients with atrial fibrillation. Xarelto may have one advantage, because the treatment is given once a day, while the others require two daily dosages, which may make patient compliance more difficult. And the overall market is forecast to reach $15 billion annually, which analysts believed would prompt Xarelto to eventually become a blockbuster anyway. Now, though, this theory is in doubt, given that any request by the FDA for additional data may considerably delay approval, which would give the other meds still more of an edge.
This is not the first time that Xarelto effectiveness has been questioned. At the time the results for a clinical trial called Rocket were published last month in The New England Journal of Medicine, an editorial in the same issue maintained the use of multiple statistical analyses to assess the medication "muddied the waters" when it comes to fully understanding efficacy and effectiveness when compared with warfarin. The med had just been approved for preventing blood clots in patients after hip or knee surgery.
In the Rocket study of 14,264 patients, Xarelto was found to be as safe as warfarin and was 21 percent better at preventing stroke in patients with atrial fibrillation. There was also an 11 percent reduced risk of dying. To be specific, 188 patients on Xarelto suffered a stroke or artery obstruction compared with 241 on. Major bleeding was similar in both groups, while 1,475 Xarelto patients experienced so-called non-major bleeding, compared with 1449 on warfarin.
However, this is a crucial portion of the FDA staff review: "There is insufficient information about the drug to determine whether it is safe for use with its proposed labeling. In the Rocket study, there was an excess of strokes in the rivaroxaban arm during the transition from blinded study drug to open label warfarin at the end of the study. The sponsor's proposed instructions for the transition from rivaroxaban to warfarin, developed after Rocket was completed, have not been evaluated or shown to be safe in terms of bleeding risk or embolic risk in a clinical study. Such a study must be performed prior to approval in this case. The study of the transition regimen could be performed as part of the study needed to satisfy the deficiency (in effectiveness)…There are no additional issues that preclude rivaroxaban's US approval on safety grounds."
In an investor note, Leerink Swann analyst Seamus Fernandez writes that, "to us, it looks like Xarelto won't be able to obtain a superiority claim in the label and J&J and Bayer's best chance to garner a positive panel recommendation is through arguing that the drug was tested in an extremely high risk patient population."
The odds for a positive review from the FDA panel on Thursday, he reckons, have dropped to 50-50 from 75-25, and he estimates that current J&J global peak sales for Xarelto will be about $500 million in 2015, assuming FDA approval in early 2012 for preventing strokes in patients with atrial fibrillation. "Our take is that FDA may be leaning toward use only in higher risk patients and possibly would only recommend Xarelto as second line therapy."
Source: Pharmalot