September 7th, 2011 // 12:54 pm @ jmpickett
Fresh from its acquisition of Genzyme, Sanofi now plans to cut another $2.9 billion in costs in hopes of coping with upcoming expiration of patents on big-selling meds, notably the Plavix bloodthinner and Avapro high blood pressure medicine. The move is designed to boost earnings by about 5 percent annually, although there were no details on specific job cuts.
However, a presentation indicates that research and development costs are in the process of being cut by 12 percent from 2008 to about $1.1 billion, excluding Genzyme. And the total headcount over this same period is being reduced by about 22 percent, from roughly 13,000 positions to about 10,000 jobs by the end of this year, again excluding Genzyme (see page 31 of the presentation).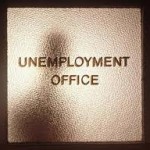 New Webinar Sept. 13! Avoid Fines, Job Loss and Consent Decrees – Warning Letter Rapid Response by FDA Chief Council
The planned cutbacks continue a string of downsizing steps taken by the drugmaker, which has been closing plants and laying off sales reps. Earlier this year, for instance, Sanofi eliminated 700 jobs in Europe and slashed the number of operating divisions (see this). The upcoming round involves slashing about $700 million in expenses from Genzyme, the biotech that Sanofi purchased recently, as oncology units in the Boston area are combined.
What else will be cut? In remarks to the media, Sanofi ceo Chris Viehbacher was careful not to disclose many details, but did indicate that support functions will be shared and the Merial animal health unit is also on the radar screen. He also mentioned "increased headcount productivity," but again, he did not elaborate. "We need to continue to exercise cost discipline," was all he would say.
To cope with expiring patents and laboratory difficulties, Sanofi has has spent about $23 billion on acquisitions over the past two-plus years. Along the way, Viehbacher has tried to bolster units that specialize in cancer and diabetes, as well as grow the consumer healthcare and animal health businesses. And like his rivals, he has emphasized so-called emerging markets.
This year, sales of products facing generics are expected to decline to about $4.2 billion vs. $10.6 billion in 2008. By contrast, consolidated sales from so-called growth platforms, including contributions made by Genzyme, should exceed $30.8 billion this year vs. $16.5 billion in 2008.
Meanwhile, Sanofi plans to seek regulatory approval for six new medicines over the next year and hopes that up to 19 new drugs can be introduced by 2015. "We are essentially pointing out a new investment thesis … based on a return to growth for Sanofi," Viehbacher said, noting a "dramatic shift" from the past when most revenue was generated by 15 blockbusters.
Source: Pharmalot