A 2009 US Food and Drug Administration (FDA) warning letter led to Teva voluntarily putting production on hold in April 2010. Fixing the problems took longer than Teva first expected but in February the company predicted a phased resumption of production from March onwards.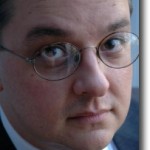 July 13 – Webinar – Prepare Yourself for 21 CFR Part 11 Inspections, with John Avellanet
Save $50 w/Offer Code 101250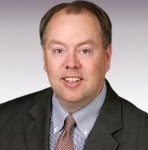 May 19 – Webinar – Former FDA Chief Council Sheldon Bradshaw – Warning Letter Update
Save $50 w/Offer Code 101250
Teva is resuming manufacturing "pretty much one product at a time and it's going to take us a good part of the year…to get that plant up and running", said Bill Marth, CEO of Teva Americas, in a February conference call with investors.
In fiscal 2010 problems at the Irvine plant cost Teva $230m (€157m) in sales and reduced operating profit by $170m. Teva will begin to recover these revenues as 2011 goes on. Manufacturing transferred to other injectables plants while Irvine closed.
Teva used to manufacture propofol at the Irvine plant but has since dropped the product from its portfolio. Propofol manufactured at Irvine was recalled in 2009 after patients reported developing flu-like symptoms. Contamination with endotoxin bacteria was later discovered.
Jerusalem response
Teva has also sent a complete response to the January 2011 FDA warning letter relating to its Jerusalem, Israel oral solid dose manufacturing facility. The response was sent "following the implementation of corrective actions", Teva said in a regulatory filing.
"We are doing everything…in order to make sure that we will be back on the highest quality level", said Shlomo Yanai, CEO of Teva, in the February conference call. At the time Teva expected commercial results to be unaffected by the warning letter.