June 1st, 2011 // 12:27 pm @ jmpickett
And still another state attorney general has filed a lawsuit charging GlaxoSmithKline with fraudulently marketing its controversial Avandia diabetes pill. This time, South Carolina Attorney General Alan Wilson has gone to court, joining his counterparts in Louisiana and Utah . And the same issue is being raised – allegations that the drugmaker knowingly marketed a pill that caused harm to citizens, leading a state Medicaid program to overpay.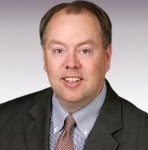 June 21 – Webinar – Former FDA Chief Council Sheldon Bradshaw – Warning Letter Update
Save $50 w/Offer Code 101250
In the lawsuit, which was filed on May 17, Wilson argued Glaxo acted negligently by claimed Avandia did not put patients at risk and could actually reduce the potential for heart problems, The Republic reports. "GSK did not just fail to disclose the potential cardiovascular risks Avandia posed, which include heart attacks and sudden cardiac death, it affirmatively represented that Avandia could reduce diabetics' cardiovascular risks," Wilson wrote. "GSK knew or should have known that these representations were not true and likely to deceive."
Wilson is seeking a civil penalty of up to $5,000 for each action in violation of the state's unfair trade practices act, as well as unspecified punitive damages and $2,000 for each false claim or overstatement made to the state in connection with prescriptions for its Medicaid recipients, the paper writes.
Meanwhile, in response to a request for comment, a Glaxo spokeswoman sent us this: "GlaxoSmithKline stands behind the safety and efficacy of Avandia when used appropriately and according to its label. GSK acted properly and responsibly in conducting its clinical trial program for Avandia, in marketing the medicine, in monitoring its safety once it was approved for use and in updating information in the medicine's labeling as new information became available."
As we have noted previously, the US Department of Justice recently issued a subpoena and several state attorneys general issued Civil Investigative Demands over concerns the drugmaker failed to properly disclose clinical trial data and related marketing efforts to the diabetes pill.